Custom Printed Drawstring Sports Bags
School season is coming quickly, time to get the yearly supplies – notebooks, pens, clothes, and bags.  I recommend that our new drawstring sports bag should make this year's shopping list.  Our personalised sports bag are perfect for taking your PE kit to school, or for bringing your uniform to the next big match.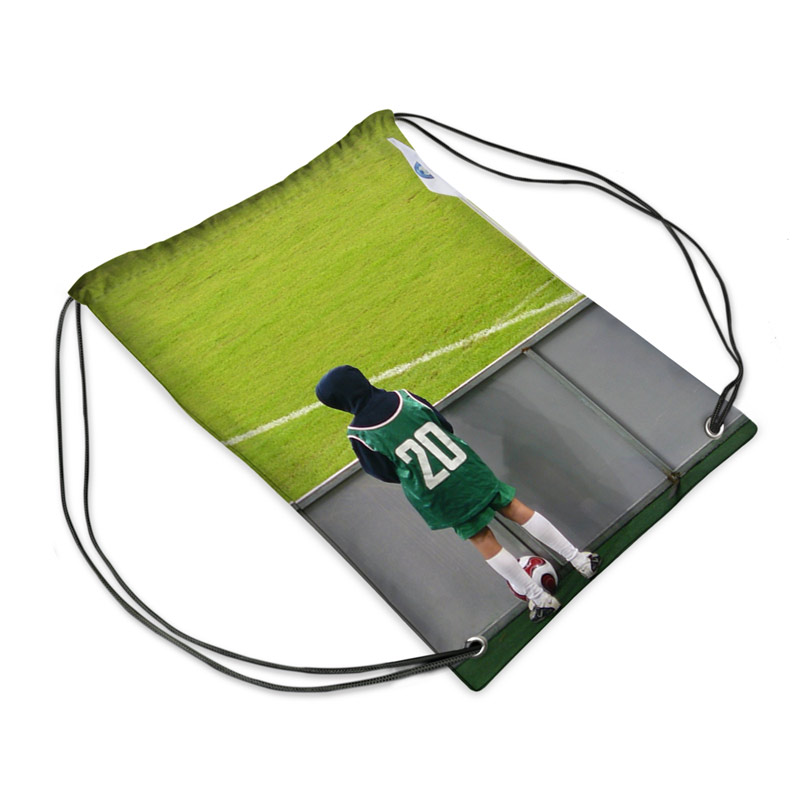 Add Your Own Photos to our Sports Bag
The sports bag available from Bags of Love is custom printed with your own photos.  You even make the design yourself online.  Using our online design system you can upload your pictures from your hard drive or Facebook account, and simply begin to place the images as you wish on both sides of the bag.  Feel free to add text, multiple images, and let your imagination run wild!
Pictures of last year's school sports season, including team photos and action shots, make the perfect images for this year's personalised sports bag.  What better way to motivate for the big game ahead than being inspired from last year's most important moments?  Pictures of your children mid play provide inspiration and look gorgeous when custom printed on our drawstring sports bag.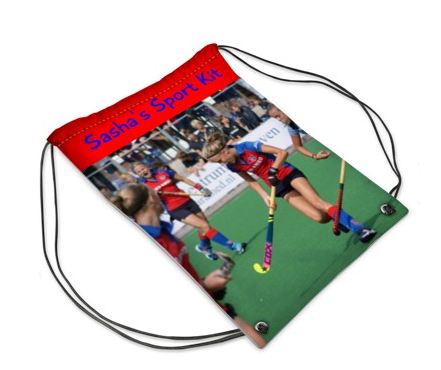 If your children are a bit younger and haven't entered official sports teams, chances are they still have PE class.  Our personalised PE kit bags can hold all their sporty essentials to ensure a safe journey to and from school.  Images of their favourite cartoon or book characters on their PE kit may help them to remember to bring their kit to school!  Its like bringing along their friends 🙂
Our PE bags are made large enough to fit shoes and a change of clothes- the bag's dimensions are 32 x 44cm.  Plus the bag is lined with waterproof fabric and reproduces images with incredible detail.  The bag's metal eyelets provide extra strength and help to ensure the bag's tough polyester strings can take extra weight.  As always, we make PRACTICAL personalised items.
Design your own Personalised Sports Bag
If you are interested in receiving a custom printed sports bag, just visit Bags of Love to start uploading and designing.  Add a single image or several to make a photo montage, all with the option to add text, such as names or a special message.  We print and sew the personalised sports bag at our integrated London facility, ready to ship within 1-2 days and at your door within the week!  Available from £29, but worth so much more!
CLICK HERE to visit the product page for more information.
Image credit: flickr.com/photos/petervosmaer/6136816638/; flickr.com/photos/kainita/3385285356/; flickr.com/photos/rose93bloom/4420042750/