Everything You Need for the Back to School Season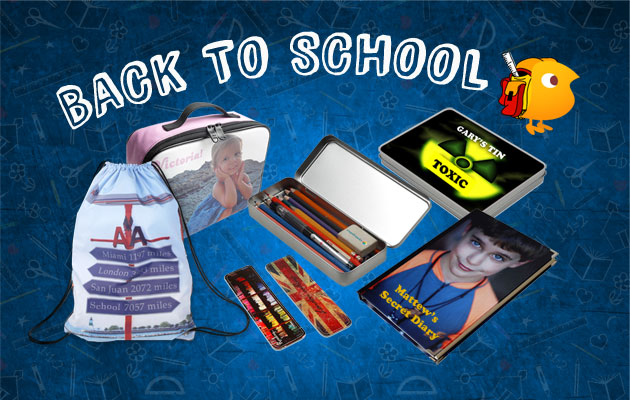 Personalised Bags for Lunch and Sports
Everyone gets hungry at school, all that brainpower being used leaves an empty tummy.  Thank goodness for lunch time, a chance to relax and refuel.  Sadly, not all school food is created equal and sometimes nothing beats a packed lunch.  So why not tote your tasty treats to school in a stylish personalised lunch bag?  One of the newest products from Bags of Love, our personalised lunch bags are insulated to keep things cool for hours , and are available to order just in time for the back to school season. Plus the bag includes an elastic strap to keep heavy items, like water bottles, from destroying delicate and delicious sandwiches.   Choose from six colours for the canvas sides and add your own photos to the front and back!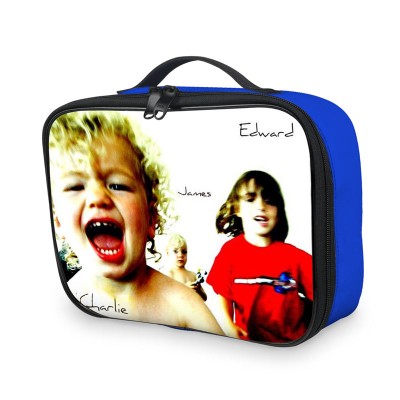 Another essential school bag is a sports, or PE, bag.  The personalised drawstring sports bag from Bags of Love is ideal for kids on the go.  With a simple drawstring straps and fully printed sides, our sports bag is both practical and perfectly original.  Add images of favourite team photos, action shots, or professional athletes for an inspiring and fun sports bag, made just for you!.  The fabric we use is entirely waterproof, so your stuff is safe from damage in the rain or at the beach.  Click the photo below to learn more about our personalised drawstring sports bag.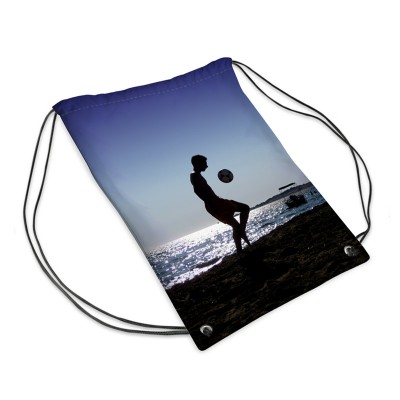 Personalised Pencil Cases
Pencils at the core of school work, you can't get it done without them, or without a place to neatly store them.  Recognising the importance of the pencil, we have created a number of pencil case sizes, personalised with your photos on the lid.  Each personalised design is laminated onto the metallic hinged lid to ensure its durability.  Sizes range from the classic pencil box , all the way to  A5 and A4.  Our larger tin boxes are perfect for artistic students that have an extensive collection of coloured pencils, drawing pens, and rulers.  Add your own photos, text and artwork to the lid for a pencil case that will never get lost in the crowd.  Be distinctive with your design!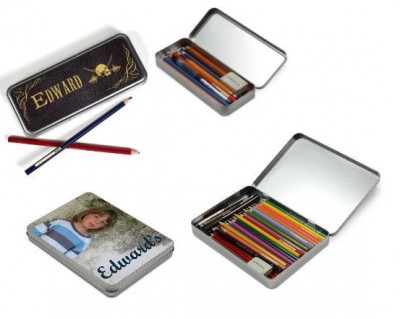 Personalised Diaries and Book Marks
A disappointing, but inevitable, part of school is homework.  There is no escaping it, but at least you can stay on top of it by using a personalised diary, journal, or notebook.  At Bags of Love we offer a variety of books to keep you to schedule.  From personalised diaries with a week to view layout; to custom journals and photo pocket notebooks to jot down class notes, Bags of Love is here to help you with your homework!  Plus our personalised pocket notebooks are on offer at the moment for BUY 2 and GET 1 FREE!!!  Why not make a set of notebooks, one for each subject, with relevant images on the cover of each?  You never know, it might just make school more fun!