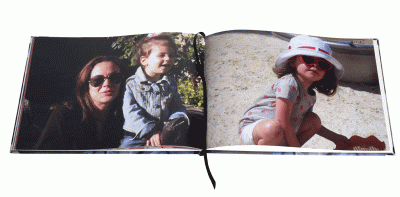 Make your own Personalised Mother's Day gifts
Craft gifts have always been popular for children to give to their mothers on Mother's Day. And many people make soaps, cookies and cards to give to friends, family and acquaintances as thank you gifts. The whole point of craft gifts is that you are giving away something that you've made yourself. For mother's it's always special to get personalised mother's day gifts rather than readymade ones from shops. Just because you are an adult doesn't mean that you can't give your mum gifts you've made yourself, they just might not include glitter and glue anymore! Using your own photos to create personalised gifts is equally special as the hand-made collage you did as a child.
Personalised Mother's Day gifts from your photos
With the help of your own photos you can "create" personalised mother's day gifts in a more modern way. It doesn't involve getting your hands dirty but it still means that you have to take the time to create these personalised gifts. Taking the time to go through decades of photos will mean a lot to your mother. By choosing heartfelt and precious photos from your mother and child relationship to go on items like photo books, you will bring a smile to her face and perhaps even some tears! With your busy schedule as an adult she will appreciate the time and thought you've put into personalised gifts using photos.
Personalised Photo Books for Mother's Day
You can display dear memories of you and your mum in gorgeous hand bound 80-pages photo books to thrill your mum on Mother's Day 2011. Choose from A3, A4 or A5 size with either gold or silver corner protectors for stylish and thoughtful personalised mother's day gifts. A great idea is to create a timeline of your love from the day you were born up until today when you are an adult. Your first birthday, your first holiday, your embarrassing teen years and the day your mum held a tearful speech at your wedding can be displayed beautifully in a photo book, telling a story like your mum never seen before.