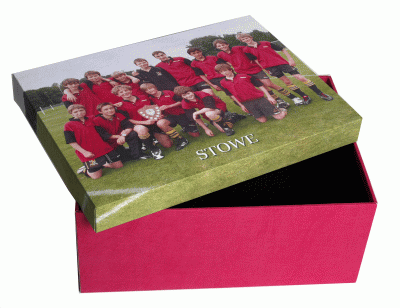 Creative Personalised Gifts For Teachers
It might be that one of you and your peers favourite teacher is leaving for good or that you simply want to give your teacher something as a thank for the year that has passed as you all leave for summer break. Either way the best choice for leaving gift ideas for teachers is personalised gifts. The whole point of leaving gift ideas for teachers is to make him or her remember their students from the academic year. A card might get put up on the fridge but will soon be covered with bills and other pieces of paper and a gift voucher might be helpful but not very thoughtful. So give your teacher personalised gifts which will proudly take up space in their home.
Use Photos For Leaving Gifts For Teachers
Whether it is your P.E teacher or English teacher that you want to thank there are many great options but you got to be creative with the photos and images. For a P.E teacher use photos taken on sports days when your team triumphed. The example above is fantastic – a photo from a sports day on the lid of a photo box which your teacher can use for important papers. There might also be photos from school trips to London or other cities which you went on with your teacher. Fun trips to museums, parks and landmark buildings will look stunning on personalised gifts items. A photo cushion is ideal for that photo of you all lined up outside the House of Parliament.
Drawings And Messages On Personalised Gifts
If you don't have any photos to use there are many other creative ways of creating leaving gift ideas for school teachers. Teachers love seeing their students develop and their arts skills are one of the things teachers always encourage. So get all of your peers to make drawings for your teacher. It could be drawings of yourselves, drawings of the teacher and the school or drawings of things he or she taught you. Perhaps your literature teacher made you read book by Roald Dahl? Then make drawings from his famous books and place them on items like cushions, blankets and canvas prints. Even small notes of good luck wishes can be printed on personalised gifts.