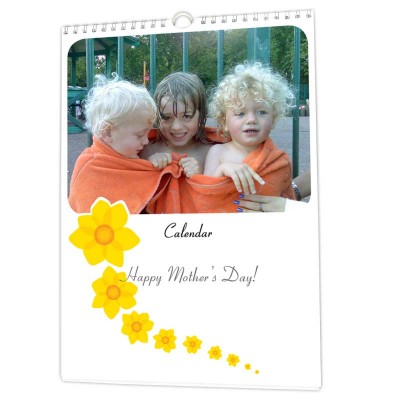 Mothering Sunday UK
The origins of Mothering Sunday UK lies in the Christian faith – the importance of going to church. Children who had gone away from home to work elsewhere were given a day a year to go home to worship in their 'mother church' as well as see their family. It was an opportunity to be reunited with mother and children would pick flowers for her on the way back home to their church and family. Today we might not be away working for the whole year but other obligations stand in the way of quality time with our mums. Work, University and our own family life now puts a time limit on the time spend with mum. Mothering Sunday UK is a perfect day to show your mum appreciation with Unique Mother's day gift ideas.
Mothers Day Presents Patterns
The original gift to give on Mothering Sunday UK was flowers and we have incorporated that element into our gift ideas. Our two new pattern designs for Mothers Day Presents, Surrounded by Love and Beautiful Yellow, are beautiful flower graphics which can be placed on many of our gift ideas. Mothers day presents which can feature these prints include the photo cushions, photo boxes, photo calendar, photo books and greeting cards. The patterns come in different shapes depending on the product but they display the beauty of flowers either way. Flowers also represent spring and as Mothering Day UK falls on the 4th Sunday of April, spring is very much a relevant element as well.
Mother's Day Gift Ideas For All Year Round
Flowers represent spring and are very suitable for the warmer months of the year. But they also create warmth and happiness in the cold months when we long for the sun. So Unique Mother's Day gift ideas with beautiful flower prints and photos will brighten up your mum's life all year round. Gift ideas which she can use all year round too are ideal Mother's day gift ideas. Take the photo calendar for example. With the flexibility of being able to start at any month of the year, she can use the calendar from this April to the next. Same goes for the photo boxes. She can store different items at different times of the year moving the boxes from room to room.