The time is almost here: the dress has been picked, the flowers have been arranged, the venue is booked, there's just one problem, you don't know what gift to get your daughter. You know it's an important occasion and you want to get her something special, something that says how much you love her, something that both sums up her life so far, and nods happily to the future. When you're considering what gifts to give your daughter on her wedding day, you want it to mean more.
You could go the route of flowers, money, champagne – but you want it to be more meaningful. In this situation, a personalised gift is the way forward. Why? It says you've taken the time to make something unique, as unique as her.
At Bags of Love, we have something to suit any bride. We've created a guide for gifts to give your daughter on her wedding day to provide you with inspiration.
Wedding Gift Ideas for the Bride
Sometimes simple is just right. Trying to over-do it can lead to a disaster or a gift that doesn't quite hit the mark. Something classic and simple will always be appreciated.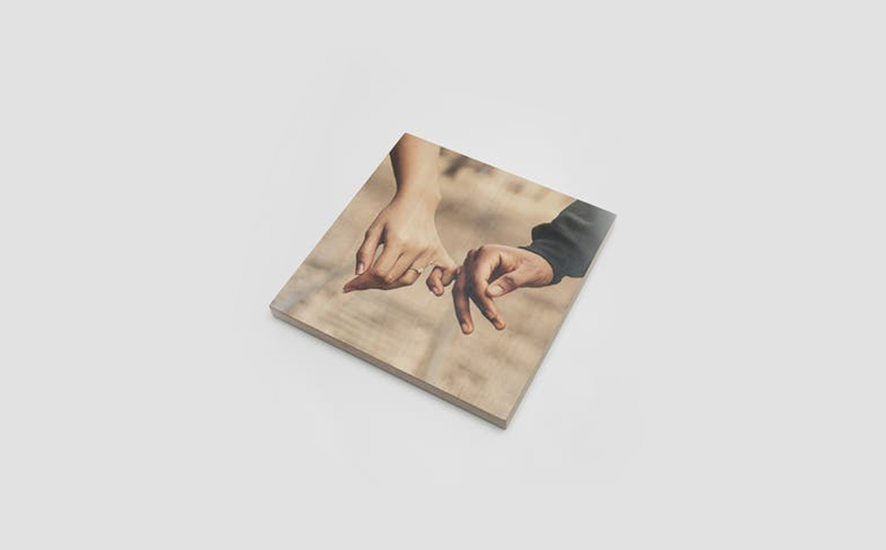 Photo blocks are a great, unique way to display memories in the house, rather than filling the fireplace with mis-match frames. They're a great gift for someone about to take on a new beginning! We offer photo printing services on both acrylic or wood blocks so you can go for a sleek, modern style or a more rustic feel for a shabby chic interior.
Use a picture of the whole family together or add a sweet touch and give her your favourite picture from her childhood.
<image required of photo block with a happy family, or a daughter with dad>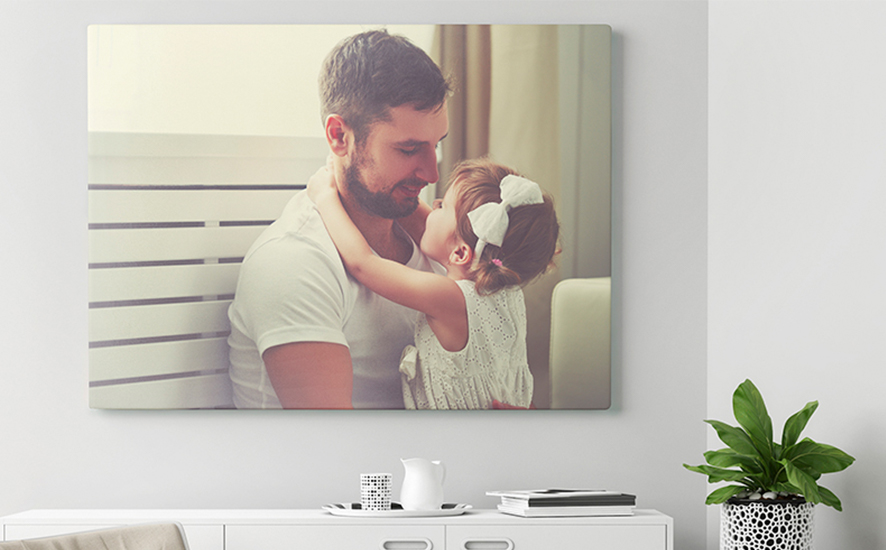 If your daughter is a homeowner or appreciates interior design, why not get her a piece of personalised wall art? You could add your favourite childhood photo together, or even a special place that you both visited, why not turn one of her old school art projects into a framed masterpiece? Wall art is a gift that keeps on giving, as it can be seen and enjoyed for many years to come. A canvas print or a framed photo is a beautiful option to give your daughter on her wedding day.
<image required of a canvas print with a happy family or daughter and dad>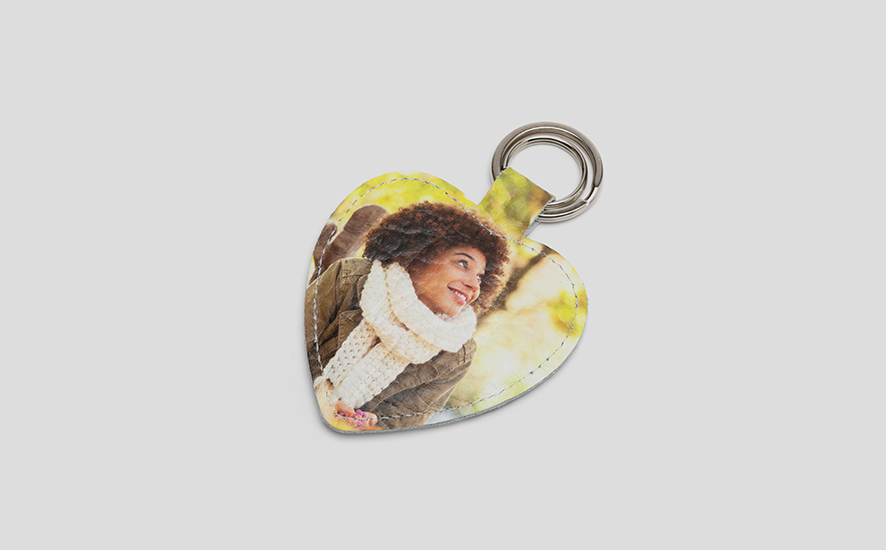 Luxury keyrings make great gifts to give your daughter on her wedding day if she's the type who's always out and about. It can be attached to her bag or keys so that she always feels close to the family. Add a message to the back and a photo of her and her groom to the front. You could even choose a photo from the day they first met to make it even more special.
Wedding Gifts that Keep on Giving
Weddings aren't just for one day. The ceremony is, but the memories live on forever. With that in mind, having small reminders of the big day will keep the memories alive in their hearts.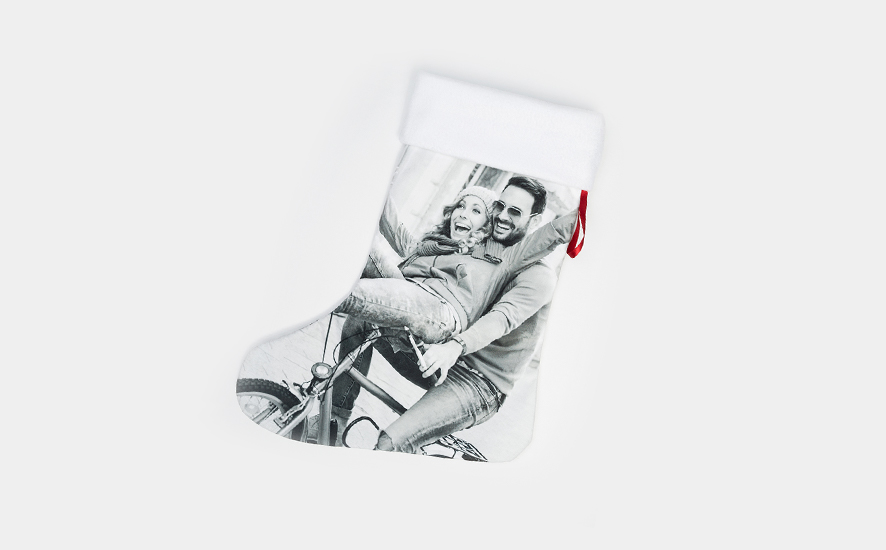 Personalised Christmas ornaments of the happy couple are perfect gifts to give your daughter on her wedding day – especially if they've opted for a white winter wedding. Pictures from their relationship timeline, photos of their pets and kids all make great decorations. The first Christmas as a married couple will feel extra special when commemorated with a Christmas decoration that comes out every year after. Hanging it on the tree each year will bring a little more magic to the season.
Similarly, if it is her first Christmas as a wife, a Christmas stocking with her new marital name on will be a perfect little gift. The stocking can hang on the fireplace throughout Christmas as a sweet memento.
Wedding gifts they'll treasure forever
Sure, novelty gifts are great, but future-proof gifts will last forever. Scrapbooks, guest books and albums all make beautiful gifts to give to your daughter on her wedding day, as she'll be able to fill them with memories after the big day.
Wedding photos from professional photographers tend to take a while to get edited and sent over, so while they wait, the happy couple can collate their favourite photos from friends and family in a stylish memory box. Snippets of the day's decorations, petals from the bridal bouquet and even some confetti can be kept safe along with Polaroids or printed out pics of the day.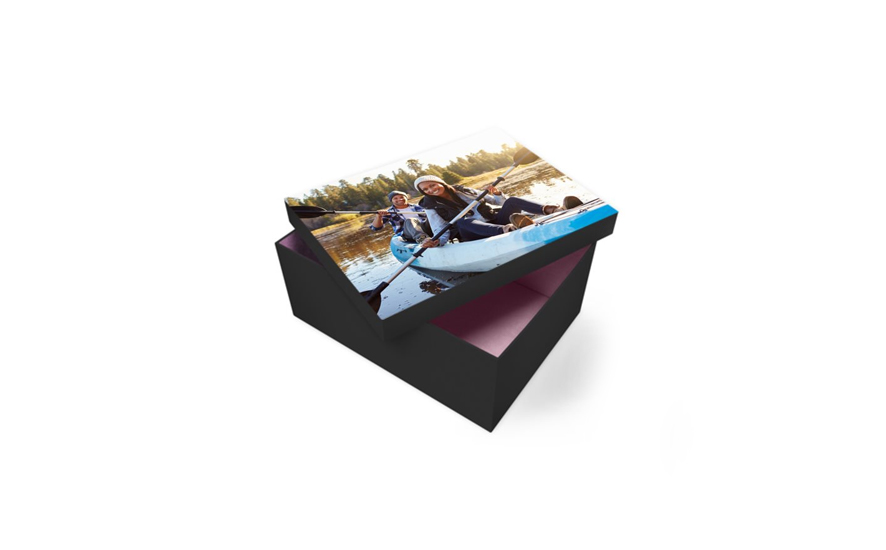 Once the wedding photos do arrive, a beautiful wedding album, personalised with a photo on the front or a sweet message from the parents is a great wedding gift idea. These wedding albums come with clear mounting squares and can host a huge number of photos, comments and mementos. You could even have guests sign the album before presenting it to your daughter.
So, there's just a few ideas of gifts to give your daughter on her wedding day. Why not have a go at making some yourself using our easy-to-use design interface. You can add photos, messages or even the groom's face to any of our products. Each product is handmade to order, making it even more personal.
Whatever you decide, the fact that you're making a personalised gift to give your daughter on her wedding day will speak volumes. Good luck!