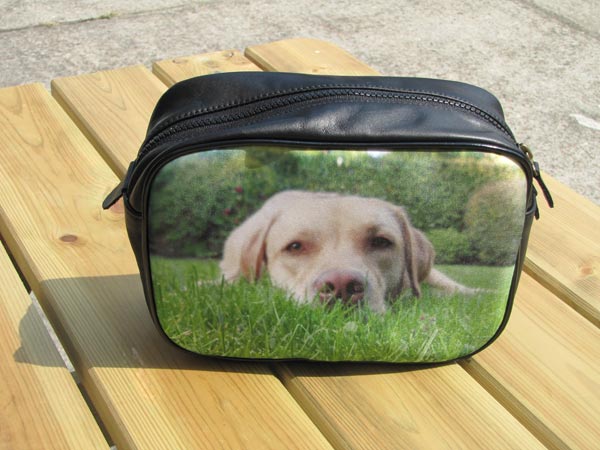 Britain is a nation of around 11 million dog owners, so it's safe to say that us Brits love our pets. The phrase calling dogs "man's best friend" must have been founded in England!
So it's no surprise to find that dog owners and dog lovers around the country are personalising their handbags,  make up bags, wash bags and even laptop bags with their favourite pictures of their dogs!  Your dog could even be everywhere in your house. On a roller blind, folding screen, cushions and blankets.
And why not decorate the walls while your at it.  Honour your beloved dog with a stylish photo canvas, you could even make your dog into a peice of Pop Art or create a one of a kind custom portrait.
Maybe your mum is a massive dog lover? Does she keep pictures of her dogs all around the house? Give her a personalised handbag with her favourite picture of her dogs so that she carries them with her wherever she goes. A true pet lover will love gift ideas from their photos.