This month we are happy to announce a long-term partnership with Dreams Come True charity.
Dreams Come True fulfils dreams for children and young people aged 2 years to 21 years old with serious and life-limiting conditions.

In celebration of all the dads, grandads, stepfathers and father figures, we'll be running a Father's Day Design Competition, giving away up to £600 worth of prizes, as well as entering a £150 Bags of Love voucher into the Softcat May Ball charity auction which raises funds for Dreams Come True. We'll also be setting up an online merchandise store running offers and promotions for branded Dreams Come True gifts. 30% of proceeds of sales raised from all of these fundraising efforts will go towards making a child's dream come true.
Many of our customers create personalised gifts to treasure a favourite moment with loved ones who might have passed, or bring someone joy during times of hardship. That's why we want to help Dreams Come True achieve their mission and gives these children and young people a memory they'll never forget.
We're absolutely delighted to be working with Dreams Come True, and with your participation, you too could help turn a child's dream into reality. For more information and to enter the contest, please visit our Content Page, or browse our wide selection of gifts online.
Prices, high-resolution photographs and product samples for the products shown here and on the site are available from the press office. Please contact ekaterina@contrado.com or telephone +44 (0) 020 8960 4567 for further information.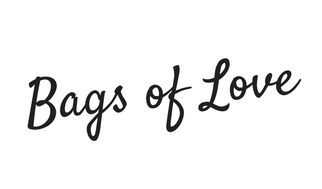 Ekaterina Vankova,
Press Office
Bags of Love is a personalised gift and clothing company that has been helping people preserve their memories and make friends and family smile for over 15 years.
---
About Dreams Come True
Dreams Come True pride themselves on sensitivity, compassion, ingenuity and persistence when working with families, carers and health professionals, and in making sure that every child's dream comes true in the most personal and fulfilling way.
Each dream is unique. Dreams Come True stop at nothing to make sure dreams of children and young people are fulfilled, whether it's meeting Richard Branson, swimming with dolphins, experiencing zero gravity or having their own specially-adapted trike.