Everyone gets bored sometimes, and it can strike at any moment. The boredom monster rears its head after a few of having the flu, or when you're working on a project that you just can't wrap your head around. Perhaps you're simply tired of your monotonous routine, or even just stuck inside on a drizzly day. But don't worry; I've got you covered. Perk yourself up and get creatively distracted with my top picks of boredom-busting creative things to do when bored.
Unique Photo Displays
Cure those Sunday blues by jazzing up your home with a customised photo display – who doesn't like gazing at their happy memories surrounded by twinkling lights? One of the simplest yet most effective ways to do this is by creating your own 'washing line' photo display. Take a piece of string and tie it from one point to another – this can be along a wall, across your bed posts, anywhere you can easily fasten it. Simply clip your photos and keepsakes on the string with pegs for an easily rearrange-able, unique display. Twist some fairy lights along the string to add some extra magic! Alternatively, you can arrange your photos directly on the wall using wallpaper-safe white tack, and frame them with some sparkling lights.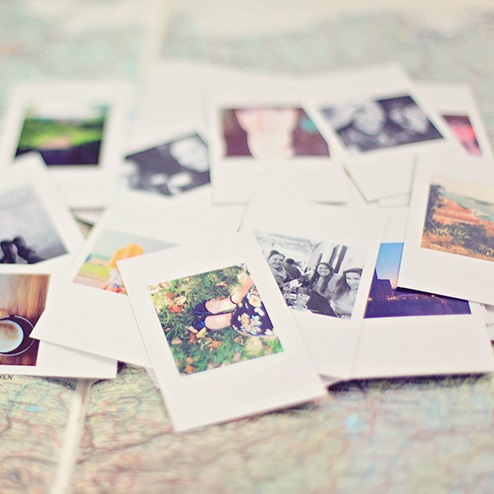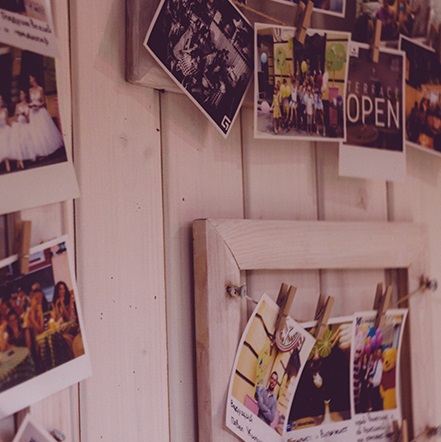 Homemade Fabric Dyes
Feeling crafty? One of my favourite creative things to do when bored is using old items or rubbish in new ways. Instead of chucking out old fruit and vegetable peels, use them to create your own handmade fabric dyes which can be used for funky tie dying or creating a coloured garment. All you need is a saucepan, water and the peels to create beautiful, vibrant hues. Beet peels and red cabbage leaves will give you lovely reds, orange peels can give a light yellow colour and onions create a warm orange.
Method
Chop up the peels and place each type in its own saucepan, covered with about twice as much water.
Place the pan over a medium heat and simmer for an hour.
Let the water cool, then strain the dyes and dispose of the peels. Then you're ready to start dying some fabric!
To keep the dye long-lasting, place the garment you want to dye in a fixative first. For fruit dyes, simmer your material in 50g salt and 1 litre of water. For veg dyes, simmer your fabric in 250ml vinegar and 1 litre of water, then boiling for one hour.
After this, rinse out the fabric in cold water and soak it in the natural dye.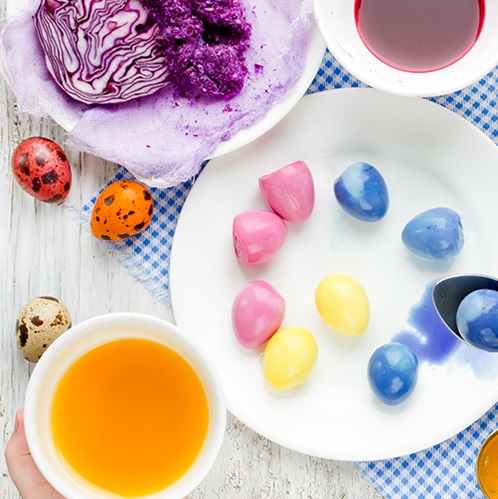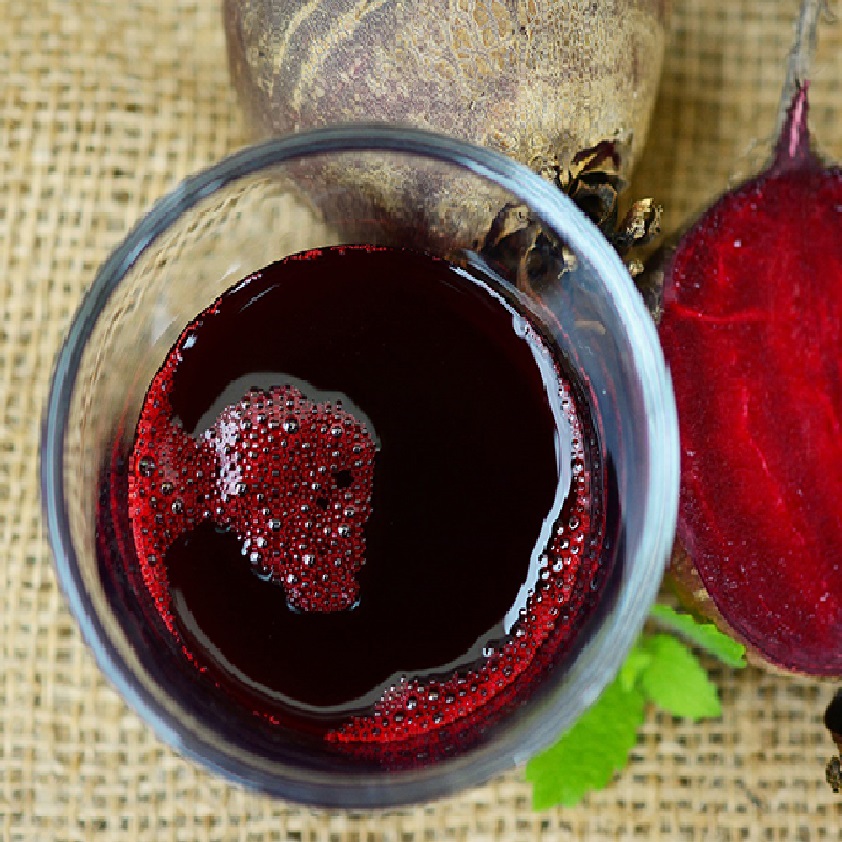 Magical Candle-Free Lanterns
Add some whimsy to your garden or home with twinkling coloured glass lamps, without the need to keep lighting or replacing candles. Using empty jam jars and some glass paint, get imaginative and create some colourful designs on your makeshift lamps. You can even use glass paint directly from the tube to create intricate, henna-style designs. Once the jars are dry, pop in some battery powered fairy lights for some glowing magic. For some extra colour, try using colour changing Christmas tree lights.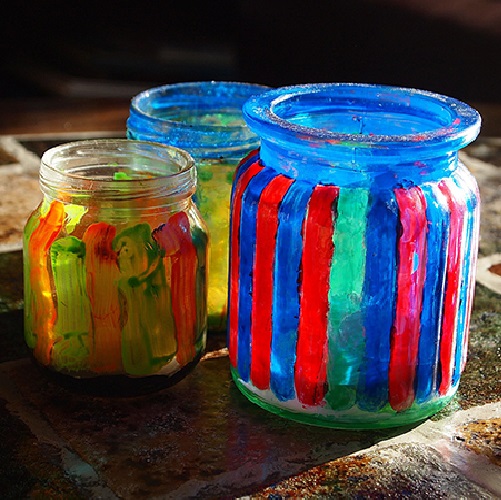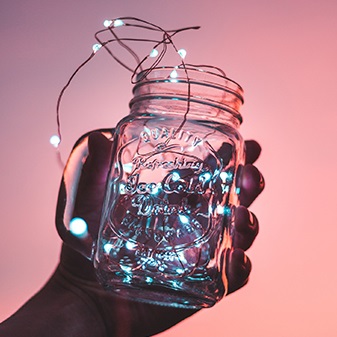 Fabric Flower Bouquets                                                                                                                                                   
If you're still in need of some vibrancy for your home, have a go at crafting your own fabric roses with leftover fabric remnants (finally, some florals that won't wither). DIY fabric flowers aren't just a fabulous way to bust your boredom, but they make wonderful gifts to show a special someone that you care. For that extra personal touch, custom design your own printed fabric with your artwork or photography to make your designs super unique.