Personalised Canvas Art
Canvas art prints from Bags of Love can be used in a wide variety of ways, but one of the most popular is to use images from the special events and moments that occur in life. If you have been lucky enough to capture on camera that beautiful instant that you never want to forget, what better way to immortalise that memory than displaying it on the wall? Choose that blank space on the walls of your home and liven it up with a beautiful canvas of a photo that you can remember taking! When it's a case of a stunning shot depicting the people we love and value the most in this world, a high quality canvas is simply the only material fit for purpose. We provide you with 8 wedges for each canvas and this allows you – if you wish – to actually tighten the canvas as it is stretched across the frame for a fresher, brighter feel. You can customise right up until the last stage!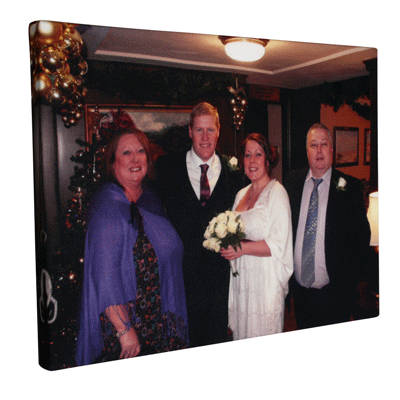 Custom Printed Canvas
We make every single canvas art prints design in our workshop in London, UK, and this means that we can be sympathetic to your specific design ideas. For example, if you would like us to retouch a photo or prioritise a certain part of a particular image, simply contact us and we will see what we can do. All of our staff work in one place which means that communication is very easy. We will make and send your canvas often on the same day that you order, and this means that it will arrive at your door within a couple of days. Super fast delivery is possible because we never outsource our materials – your order begins with our team in our London premises and never leaves until the delivery van comes to take it to your door!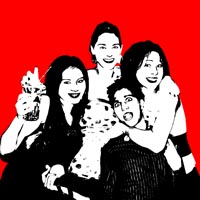 Canvas Art Prints
What's more, at Bags of Love we have a special offer of 3 canvas prints for the price of 2. Simply order 2 separate canvas art prints and you will receive a third – absolutely free of charge! This way, if you have an amazing photo from a special occasion such as a wedding or a Christening that you would like to be displayed onto canvas, you can give a copy on canvas to your entire family! How great would it be to celebrate that lovely event by ensuring that you never forget it? Use the power of your photos to create something memorable and, at the same time, something that will give a bit of zing to your home decor. Canvas prints of special occasions have sentimental value but also a highly professional touch that makes them perfect for display in the home. And with 2 for 1, you simply can't go wrong! Use our wide range of canvas treatments such as Banksy, Pop Art Warhol, and Pop Art Che to give an extra bit of zing to your favourite snaps.