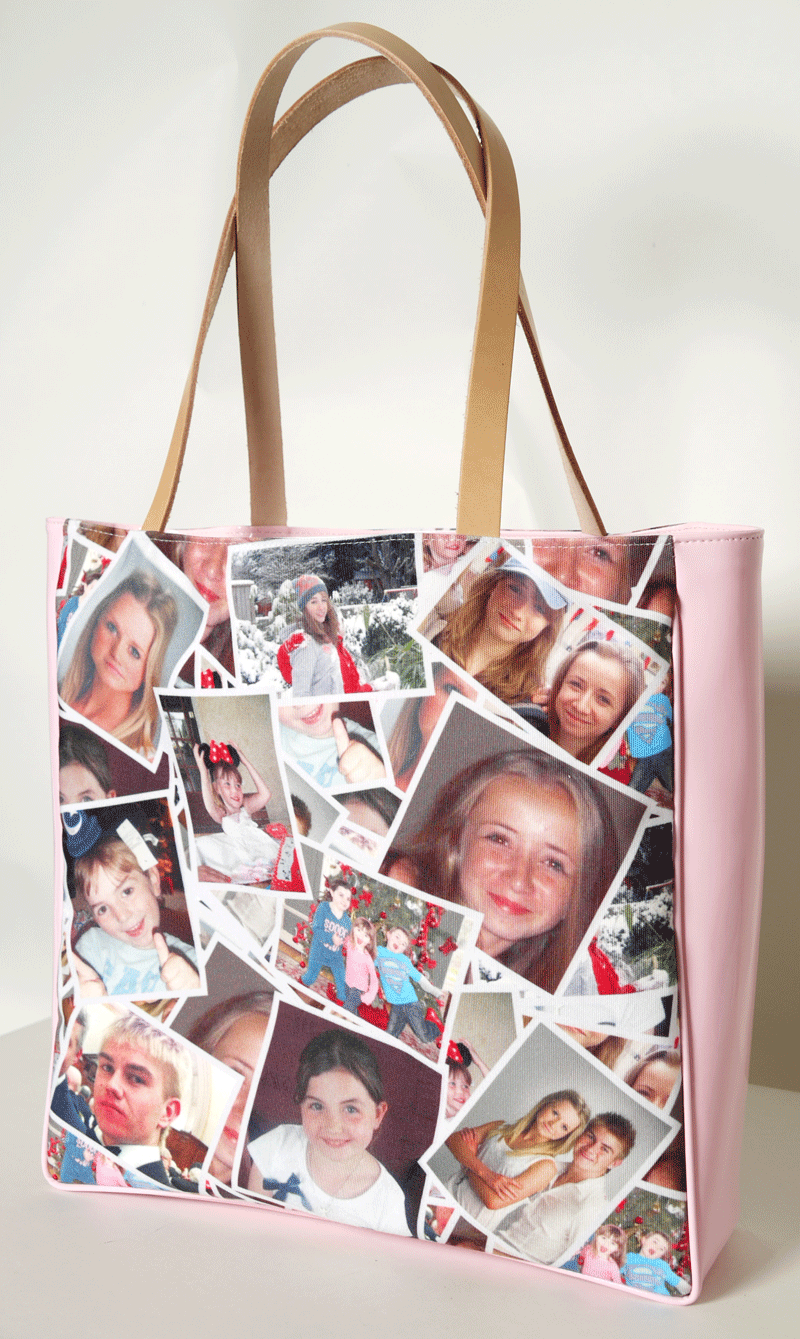 Presents for 18 year old boy
Buying 18th birthday presents is actually easier than you might think. Teenagers are notorious for being picky with birthday gifts and Christmas gifts, they often know exactly what they want and the birthday gifts they want will often send your budget to the moon! But instead of giving them the expensive gadget or designer jeans that they want, surprise them with photo birthday presents they will love. These birthday presents might not be on their list but once they see them they will be over the moon and wonder why they never asked for photo gifts before!
Gifts for 18 year old daughter
Perfect 18th birthday gifts for young women are personalised bags such as the handbag, make-up bag and shopper bag. It might not the Louis Vuitton they always go on about but this shopper bag will feature something even better than a designer logo – her and her friends! 18-year old girls love taking photos of them and their friends on nights out so why not make her a stunning shopper bag with one of those photos? Or even turn several photos into a photo montage which can go on a shopper bag.
18 year old birthday presents
The personalised photo blankets are 18th birthday gifts suitable for both boys and girls – call it unisex if you want. Here you've got the opportunity to make the 18-year old a birthday gift for their room which will last a lifetime. Those photos of him or her and their friends being 18 and enjoying life can be immortalised by placing them on a high-quality photo blanket. It's simply the best way to store treasured photos in a way which they are constantly on display. The 18-year olds can take it with them as they start University as a memory of their friends.