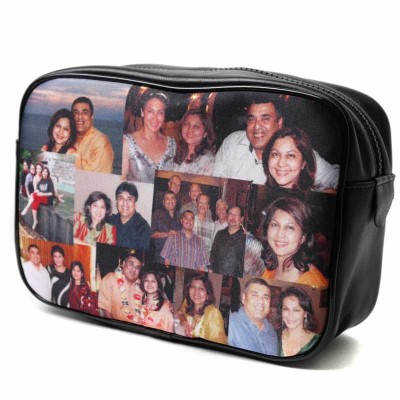 Birthday Gifts And Cards
If you didn't know that your own photos can be turned into amazing birthday gifts and cards then it's about time you knew! If you've missed the phenomenon of personalised gifts let us give you a quick brief. Basically any photos can be placed on birthday gifts such as bags, canvas prints and many home items. All you do is upload the photos and then we print them on birthday gifts using the finest materials and printing techniques. This means that birthday gifts and birthday cards can be covered in your photos!
Birthday Gifts For Him
Birthday gifts for him can feature photos of the birthday boy or any images or graphics he like. Many of the home items are obviously unisex birthday gifts but some items have proven to be extra popular as birthday gifts for men. The wash bag for men is popular for all occasions so birthdays are no exceptions. The wash bag for men can feature one image or several put together in a photo montage. The stylish and sturdy hold all bags are also fab birthday gifts for men. If he's all about his gadgets opt for a photo laptop or iPad case.
Birthday Gifts For Her
For a woman's special day opt for beautiful bags and stylish home gifts. Women love their homes so lovely birthday gifts for the home will be popular. Personalised cushions, blankets and photo placemats will be appreciated by any woman. Birthday gifts for women can display family photos, friendship photos or even elegant patterns which will make her home interior look amazing. Personalised bags like the popular photo handbags and make up bags are ideal for the woman who loves beautiful bags.