Thank you to all you wonderful hoopy froods for taking part in this year's Towel Day – Design a Towel Competition!
Our judges have loved looking through all of your gorgeous (and at times hilarious) designs. Hitchhiker's Guide to the Galaxy quotes, beach scenes, intergalactic travel, adorable family photos and graphic prints were all popular design choices in this year's contest, and choosing our favourites was a really hard job!
However, as much as we would have loved to have more winners, rules are rules! So our judges had the very difficult job of selecting the top 3 winning designs.
Without further ado, here are the winners of our 2016 Towel Day Competition!
First Place Winner: Tyler B
We love the strong and artistic design Tyler applied to his personalised towel design. It embraces the idea of travelling and always representing yourself proudly, like the stunning lion he drew. It encapsulates our travel theme beautifully.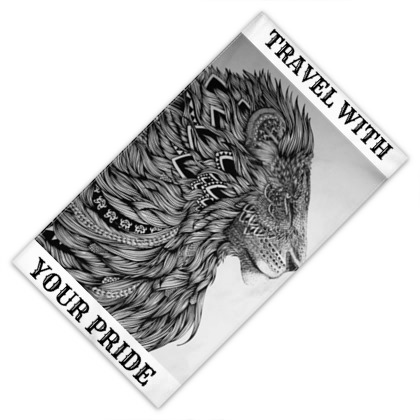 Second Place Winner: Elizabeth Turvey
Elizabeth Turvey's intergalactic design was a firm favourite of ours. The simple yet striking design and quote "Jupiter Rises;" nods to the idea of travelling beyond our planet.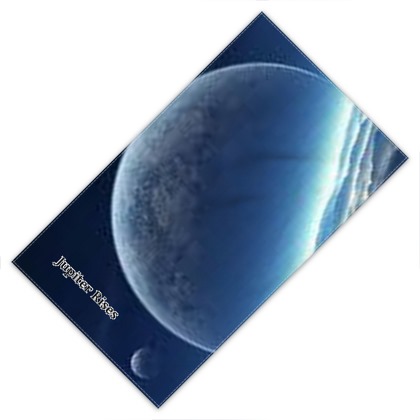 Third Place Winner: Jonathan Boat
Jonathan Boat's adorable design earned him a winning spot in our towel design competition. His beautiful illustration of a girl literally travelling the world has given us all the travel bug!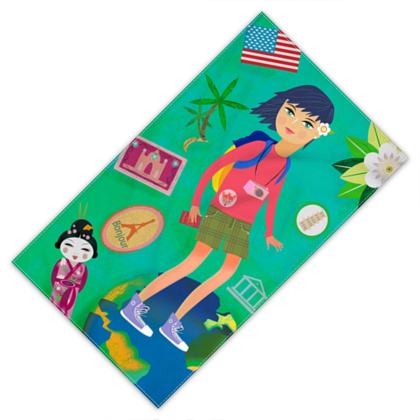 As well as these fab designs, our 7 entries with the highest number of votes will also receive their design printed on a towel. We hope you enjoy them!
So that is the end of our Towel Day Design Contest 2016! Well done to all of the winners and thank you so much to everyone who entered. All winners have now been contacted via email.
If you are gagging to get stuck into another competition, and don't want to have to wait until Towel Day 2017, then lucky you. You don't have to! Our new competition is currently up and running over on our contest page. Click here for your chance of winning more vouchers to spend at Bags of Love as well as a whole host of personalised goodies.
See you next year Towel Day fans!
Bags of Love x