1. Peter Dinklage
This one left me gobsmacked. I am not even sure why, to be honest. I think it's mainly due to the roles he plays. Vegan or not, I definitely don't think he would look out of place at a Viking-Style Banquet at all. I suppose this means that he's a very good actor. He'll be joining Sir Paul McCartney and Alex Baldwin in a PETA video.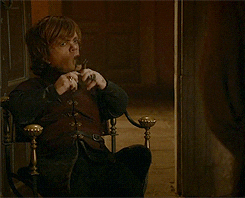 2. Kevin Smith
Taking into consideration recent events, this does make sense to me, but the thing is he was a massive foodie. Kevin pretty much ate whatever he wanted for 47 years until he suffered from a heart attack. After deciding he never wanted to do that again he decided to take on a vegan lifestyle – although he still hates his veggies!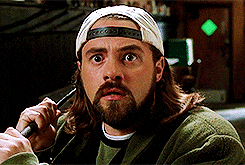 3. Kat Von D
Kat Von D, the inked-up tattoo artist got right up close and personal in the middle of a controversial debate on veganism and underwent an awful lot of criticism. She didn't back down though, and she has launched her own cruelty-free makeup range.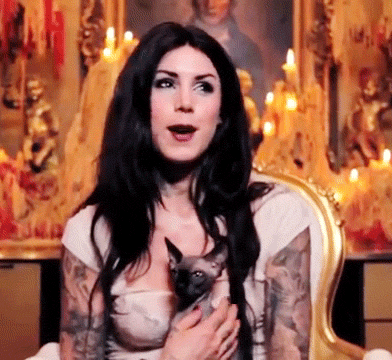 4. Blink 182
This one caught me by surprise. Mark Hoppus and Travis Barker came up in my searches, so I was like oooh this makes 2/3s of Blink 182 vegan. Then I did a little research having remembered Tom DeLonge's vegan shoe range, and he was definitely a vegetarian, but I am unable to confirm or deny whether he is or was actually vegan. However, he isn't a current member of Blink 182 either. Matt Skiba however, is indeed a vegan and in Blink 182. In 2016, the trio was voted the most animal-friendly band by PETA2.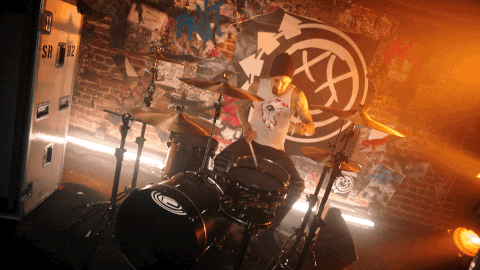 6. Daniel Bryan
Daniel Bryan isn't the only vegan wrestler. There's Trent Seven, Austin Aries, Tyler Bate, Lita, Pete Dunne, Zack Sabre Jr., but the thing that earned Daniel a place on this list is the vegan-friendly WWE Championship belt that he unveiled when he binned the leather one during Smackdown Live. It was made out of wood and hemp and was a lot more fragile than the original.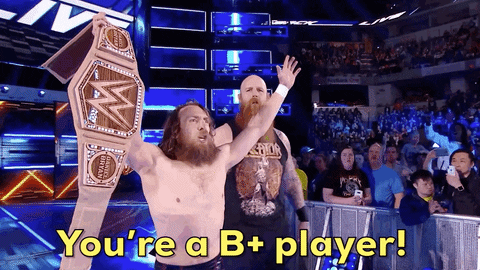 7. Rob Zombie
We can't help this one. Rob Zombie. Zombie. Albeit fictional, a reanimated corpse that's known for eating meat. Either in the form of biting people or by eating brains. His name literally means brain-eater and he's a vegan. As is his wife. Amazing.
Vegan Honourable Mentions
Benedict Cumberbatch, Miley Cyrus, Joan Jett, Fred Durst, Pamela Anderson and Boy George are all also vegans. This is not even new occurrences all round. Joan Jett has been since the 80s, for example. There are actually huge numbers of celebrity vegans that we came across!

Sources: E!Online Contact Music BBC Facebook VeganBits YouTube PETA2 SF Weekly GIPHY