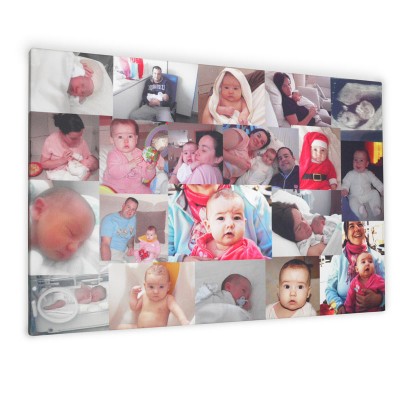 Set The Standards High With Great 1st Birthday Presents
Someone's first birthday may be a very young one but it is a very special one in a line of many more to come. So when buying birthday gifts for someone's first birthday make sure those birthday gifts give the little one a first great birthday. The only problem is that you might be setting the standards to high for the future birthdays! The two choices when it comes to 1st birthday presents are that you A) give something which the 1-year old can enjoy right now or B) get the 1-year old birthday gifts which the entire family can enjoy now and forever.
Birthday Gifts For A Lifetime
For choice B canvas prints are the most suitable options as they have a high level of display factor and a lifetime guarantee. These 1st birthday presents will be seen and adored by everyone and they will last as well as be appreciated a lifetime. Canvas prints are memory birthday gifts for the 1-year old as they can remember their 1st birthday forever as the canvas prints will last and last. Unlike plastic toys these 1st birthday presents will stick around for a while and will make great additions to the home interior.
Canvas Prints 1st Birthday Presents
There are many different design options when it comes to canvas prints for 1-year olds. Single photos on canvas prints have a lot of thought to them but you could also add a personal message and create a message canvas print. If you want to use many photos opt for photo montages on canvas prints. The personal message can also be added to these. A single photo can also be transformed into a cool image using one of our Pop Art treatments. The Banksy style treatment makes super modern birthday gifts and the colour splash canvas prints are great if you want more classic 1st birthday presents.