Set The Standards High With Great 1st Birthday Presents
Someone's first birthday may be a very young one but it is a very special one in a line of many more to come. So when buying birthday gifts for someone's first birthday make sure those birthday gifts give the little one great first birthday. The only problem is that you might be setting the standards too high for the future birthdays! The two choices when it comes to 1st birthday presents are that you A) give something which the 1-year old can enjoy right now or B) get the 1-year old birthday gifts which the entire family can enjoy now and forever.
Birthday Gifts For A Lifetime
For choice B canvas prints are the most suitable options as they have a high level of display factor and a lifetime guarantee. These 1st birthday presents will be seen and adored by everyone and they will last as well as be appreciated a lifetime. Canvas prints are memory birthday gifts for the 1-year old as they can remember their 1st birthday forever as the canvas prints will last and last. Unlike plastic toys, these 1st birthday presents will stick around for a while and will make great additions to the home interior.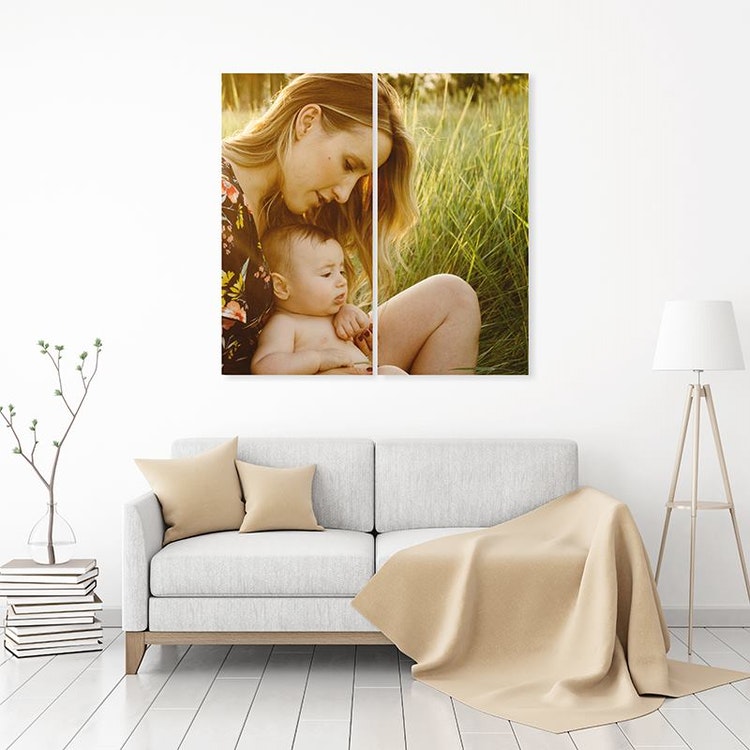 Canvas Prints 1st Birthday Presents
There are many different design options when it comes to canvas prints for 1-year olds. Single photos on canvas prints have a lot of thought to them but you could also add a personal message and create a message canvas print. If you want to use many photos opt for photomontages on canvas prints. The personal message can also be added to these. A single photo can also be transformed into a cool image using one of our photo treatments. The treatment makes super modern birthday gifts and the colour splash canvas prints are great if you want more classic 1st birthday presents.
Beautifully Embroidered Baby Gifts
Nothing screams luxury like a personalised gift. This is elevated even further when the personalisation is embroidery. The premium way to give gifts.
At Bags of Love, we have a range of bespoke baby gifts that can be embroidered, adding a beautifully luxurious touch. From beautifully soft bathrobes to cosy baby blankets.
Adorable Baby Robes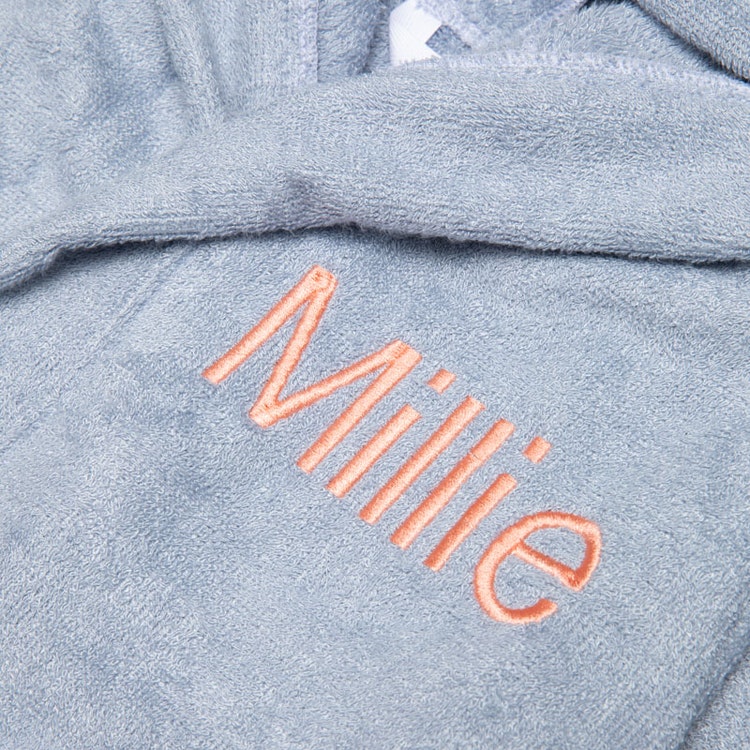 A popular gift is our baby bathrobe made from beautifully soft bamboo. Bamboo is a great material to use as it is naturally hypoallergenic, making it ideal for even the most sensitive skin. It is also an eco-friendly material as it is the most sustainable fabric.
If bamboo is not the material for you or you want to focus on warmth we got you. We also sell stunning fleece dressing gowns!
This robe comes in multiple sizes and colours ensuring your custom bathrobe or dressing gown will be the perfect fit for the precious birthday star.
Cosy First Birthday Blankets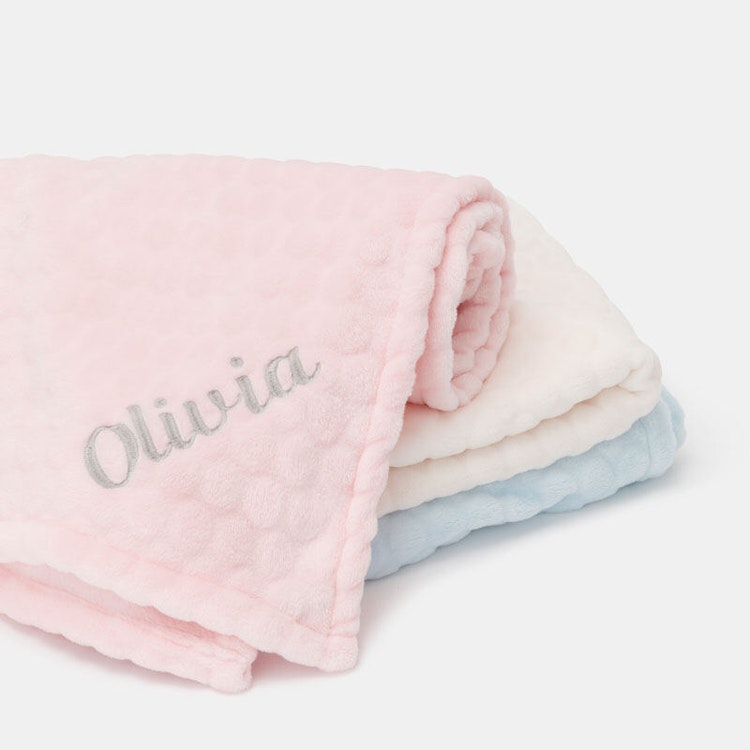 Something babies always need is soft blankets to keep them warm, or even to comfort them. Parents will be thankful as you can never have enough blankets on rotation, with spillages and accidents, the more the better.
You don't have to just embroider their name. You could opt for initials, a birthday dedication, or an adorable nickname. Get creative and create a gift that will be cherished forever (even when it no longer fits!).
Time to make their first birthday memorable with an extraordinary gift from the heart. Head to Bags of Love now to create your own custom gifts for their special day.