Mother's Day Is Almost Here, So It Is Time To Pull Out All The Stops And Make Mum Feel Extra Loved And Extra Special.
Now, you can get her a bunch of flowers and take her out for a nice meal somewhere. It's safe, it's easy, it's…well…dull isn't it? And done to death by pretty much everyone. This year, why not put in a little extra creativity and really surprise her?
Mother's Day Afternoon Tea At Home
Who doesn't love a good tea? All those delicious cakes and pastries, a lovely cuppa and a sandwich or two, all makes for a scrumptious and fun meal together. We want to help you create the most perfect afternoon tea at home for your mum, which she will never forget. From afternoon tea accessories and decorations, to the table setting, what high tea faux pas you should avoid, and even a lip-smacking cake recipe, this is your one stop, all-inclusive guide to throwing mum the best Mother's Day afternoon tea ever!
Mother's Day Decorations
Before mum comes over, or downstairs, you need to set the scene for her classic afternoon tea at home. Mother's Day decorations needn't be tacky or over the top. You can create a stunning and personal effect, buy simply adding a few special touches.
Setting The Scene With Mother's Day Decorations
You can really go as subtle or as crazy as you want here. We suggest adding little personalised touches around the room, where you want the tea to be held. Remember, these touches and decorations are a gift to your mum in themselves, which she will love and appreciate so much. The majority of them can be permanent features in her home, so it really is worth the splurge! Some simple, yet striking decorations, that can turn her day from drab to fab are:
A Personalised Canvas – a piece of wall art, designed by you, especially for her will make her eyes light up. You can choose the size and style of your canvas, and then have fun, creating a memorable design, which she will treasure. Think photos of the family, special moments together, a heartfelt message, and anything else that you think she will love. Place you canvas somewhere in the room where you want to hold your Mother's Day tea, and make sure that everyone can see it. The best part? This is a decoration, which she will be able to keep up on her wall forever.
Mother's Day banners and bunting – welcome mum into the room with her very own personalised banners or bunting – or both! Bunting is such a cute, and traditional decoration, and by personalising it, just for your mum, you can take bunting to the next level. Hang your bunting by the window or around the tea table to create a cute and personal touch. If bunting is a little too twee for you, how about a personalised Mother's Day banner? This can be hung from the walls, the ceiling or even outside the house, to welcome her to her tea. Get ready for squeals of delight!
Mother's Day cushions and throws – Make her special day cosy and comforting, by decorating the room with personalised Mother's Day cushions and throws. Create adorable designs using her favourite photos and add a little message to finish it off. Scatter the cushions over couches and her favourite chairs and place the throw over the couch, so that when tea is finished, she can snuggle up with her new home additions.
Setting The Perfect Mother's Day Afternoon Tea Table
Now that the you have set up the room, let's focus on the table itself. The food and tea is of course paramount, but how it looks on the table, and the place settings are super important, when it comes to making a lasting impression. Here are a few afternoon tea decorations ideas, of what you could use to create the perfect Mother's Day tea table:
1. Fresh Flowers
Do you know what your mum's favourite flowers are? If you do then you definitely get a gold star! Pop out and buy a few bunches of her favourite blooms and create a lovely display in glass vases, for something a little elegant, or cute, vintage looking jugs, for something a bit more casual. You could even create a mini floral arrangement for each place setting, to go that extra step.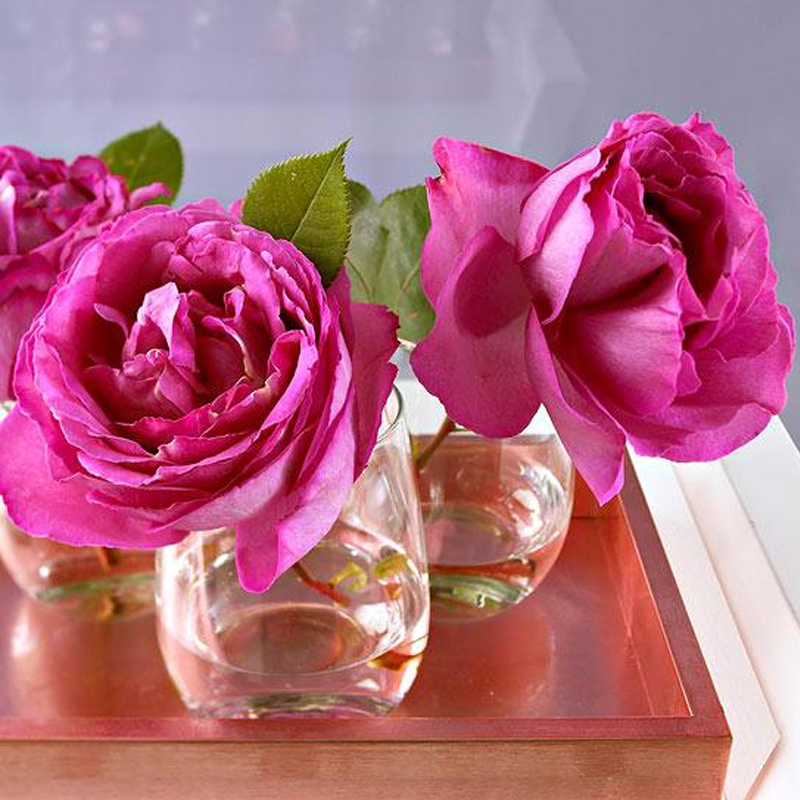 2. Placemats
A proper table setting isn't complete without placemats for your guests. You can choose a pretty design from the shops, or you could design your own personalised placemats for each of your guests. If creating one per guest is a little much for you, why not make one design, with your mum as the focus. Think a gorgeous photo of her, which everyone loves, and add the worlds "Happy Mother's Day to our Wonderful Mum."
3. Coasters
For extra style, coasters make a great contribution to a classic afternoon tea at home. If opting for a ready made design for your place mats, then consider getting the matching coasters to complete the look. Or, if you have gone down the personalised route, the personalised coasters are a fun way to keep your table neat and tidy! Again, you can use the same photo that you used for your place mats, or, you can go for a completely new design.
4. Crockery
Well, a cake stand is a must! They are the perfect way to display cakes and make them look even more tempting. We also think that gorgeous decorative bowls, to fill with crisps, fruit or fruit salad would make a welcome addition. As this is a classic afternoon tea, don't forget the most important thing of all – the tea! Or coffee, depending on mum's preference. Serve it up with a selection of gorgeous, bone china mugs, and don't forget the milk jug and sugar bowl. To add to the customised theme, you can make personalised china mugs, showing off family photos and even a photo montage. Your mum will love to take these out of the cupboard and use them again and again at any opportunity!
5. Tea towels
Sorry, this was going to have to happen eventually. After a scrumptious tea comes the inevitable washing up. But don't worry, you can make it a little easier to stomach by using some gorgeous personalised tea towels. These are a kitchen essential, which have been given a customised make over, and we guarantee mum will love them – and want to keep them on display for the world to see!
3 High Tea Faux Pas To Avoid For Mother's Day
We may not have all gone to Finishing School and learnt our social graces, but with this crash course in high tea etiquette, you can ensure your Mother's Day afternoon tea at home doesn't play out like a scene from Fawlty Towers.
1. Which comes first, the cream or the jam?
Ah, a quintessentially British debate that probably precedes that of the chicken and the egg. However unlike the latter, this is easily settled! It depends on whether you're adopting the Cornish or Devonshire approach to your scone or 'scon' (don't even get us started on that one…). Those hailing from Cornwall swear by jam topped off with cream, whilst the Devon ritual is cream slathered with jam. Our version? Just gobble it up before somebody else takes it.
2. Tea cups shouldn't touch the table!
Mug ring stains are big no no, especially for your Mother's day afternoon tea, but don't worry, we're not advocating some sort of saucer-y (!) that involves floating tableware. Coasters are an essential component, placed to the top right hand side of each guest's placemat. Of course, this isn't catering to left handed people, but we didn't write the rules, okay? For a neat touch, personalise your own coasters with your Mum's face – not to embarrass her or anything, just to merely celebrate the guest of honor…
3. Sweet & savoury on the same plate
Nobody wants to eat a beloved bourbon that's been sat next to an egg and cress quiche, so ensure, for the sake of your guests, that sweet and savoury delights are kept far apart. We only say this because afternoon tea is a rare eating experience in which cakes are consumed alongside cucumber sandwiches simultaneously. Use party plates and serving dishes customised with typical phrases your mum would say should she witness such a monstrosity!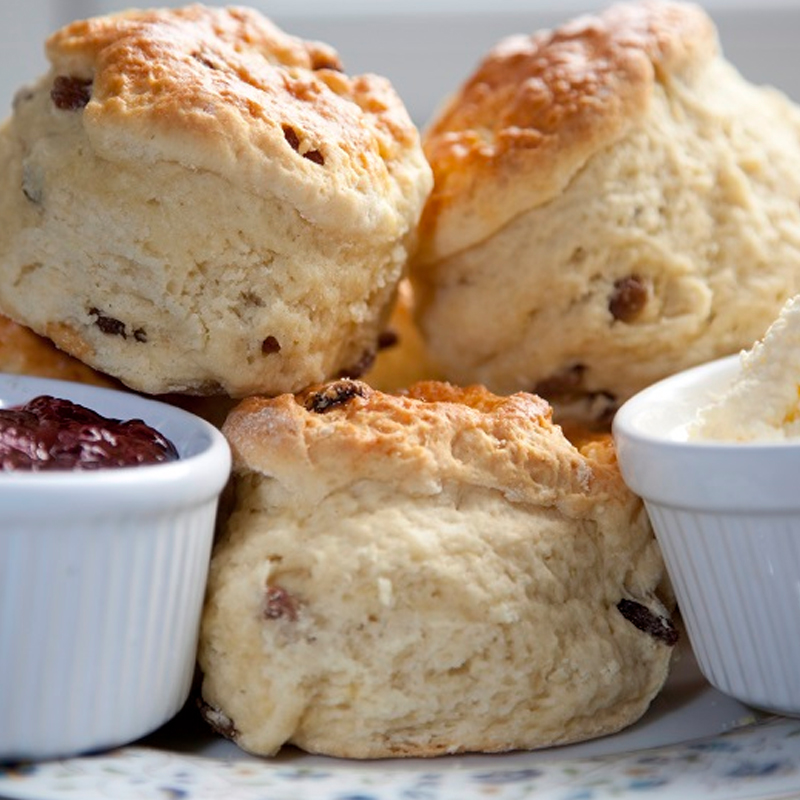 What To Serve At Tea
So, your room is set up, the table looks stunning and you are good to go. All you need to do now is plan what you are going to be serving at tea. If you want to go for a traditional afternoon tea, then it's tea and cake, scones, jam and cream and a selection of tempting finger sandwiches. However, you can go a bit against tradition and serve up something a little different. Mini bagels with a selection of toppings, adorable cake pops, bowls of flavoured popcorn, gooey, chocolate brownies and pink lemonade…excuse us as we drool a bit.
Consider whether you want to make the tea yourself, or if you want to go store bought (we won't tell!) If you fancy going for a halfway house, then how about just baking one special cake? We've found a lovely recipe, which we have tried and tested ourselves, and it is super easy, and will make you look like you belong on The Great British Bake Off.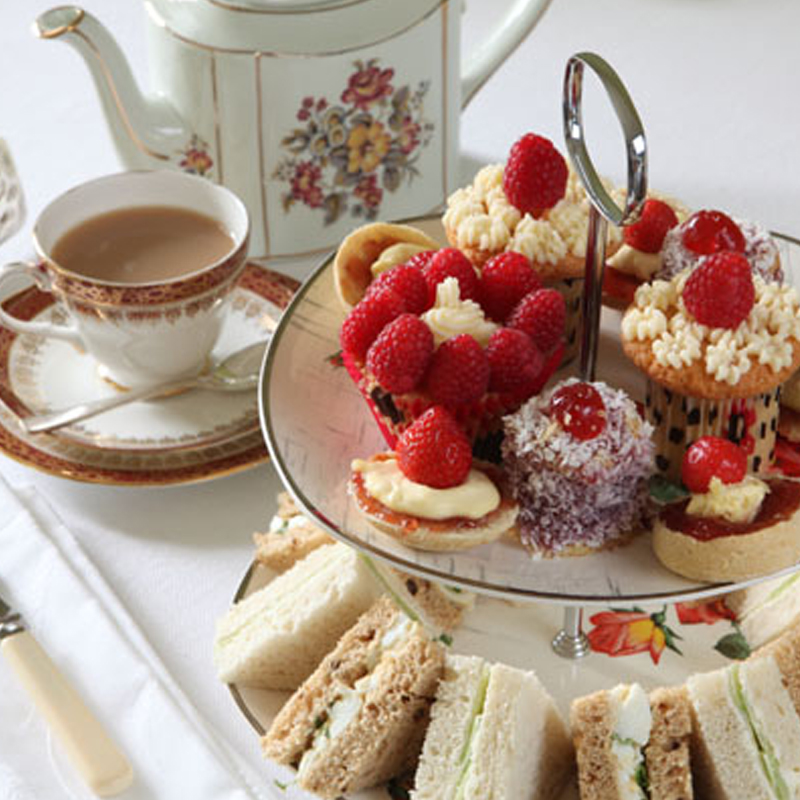 Strawberries And Cream Victoria Sandwich
This easy and delicious recipe* is the perfect treat to surprise mum with on Mother's Day. A traditional Victoria sponge sandwich always goes down well, and this recipe will have them fighting over the last slice.
Ingredients for the cake
175g butter
175g caster sugar
3 eggs
175g self-raising flour
Ingredients for the filling and topping
1 x 284ml carton double cream, whipped
1 punnet of strawberries, hulled and halved
Method
Grease and line two 20cm (8 inch) sandwich tins and preheat your oven to 180 C
Cream the butter with the sugar until soft and light
Beat in the eggs one at a time, adding 1 tablespoon of flour with each
Fold in the remaining flour
Spoon the mixture evenly into both tins, smoothing the tops. Place in the oven for 18 – 20 minutes, or until no impression is left when you press the centre of the sponges gently but firmly.
Allow to cool in the tins for 2 minutes, then turn out onto a wire cooling rack
When the cakes are cool, spoon ¾ of the whipped double cream on top of one cake and top with most the strawberries
Place the other cake on top, and smooth the remaining cream on top, and sprinkle with the remaining strawberries
Serve on a pretty platter or cut into slices and serve on a Personalised Cake Stand
OK, we are there!
You are so ready to impress mum with her classic afternoon tea at home! We hope that our little guide has given you all of the inspiration and information you need to give mum a Mother's Day that she will never forget! If you want to go even further, and treat her to some more gorgeous presents, then visit our Mother's Day gifts page. We hope you, and most importantly, your mum, have a wonderful Mother's Day.
*cake recipe from allrecipes.co.uk