Personalised Wedding Planning with Bags of Love
The summer season always arrives with wedding dates in tow.  The warm nights and lush landscapes are the perfect setting for couples to celebrate their commitment to each other.  Each relationship is distinctive to the individuals involved, so of course a wedding should reflect the specific nature of the honoured couple.   At Bags of Love we offer a variety of products that will make sure your ceremony is unique.  From invitations to tablecloths and banners, we offer high quality products to give your wedding that extra special and original touch.
Your wedding day is a big event in anyone's life and the details count.  That's why at Bags of Love we offer a personal service to ensure that the products you receive reflect your taste and vision.   Wedding invitations are often the first aspect to address; we offer a variety of personalised cards that would serve as brilliant invitations.  Whether you want simple photo postcards, more formal styles, or cards with themed templates, you can choose whichever encompasses your attitude and excitement.
Engagement photos make for fantastic invitations; to use them for your Bags of Love wedding invites, simply upload them from your hard drive into our online design system.  If you need any help perfecting their design we have an in-house staff of graphic designers that are happy to help. Don't forget you can use your wedding photos for Thank-you cards after the big day is over.  You will have plenty of images to choose from and why not share them with your guests?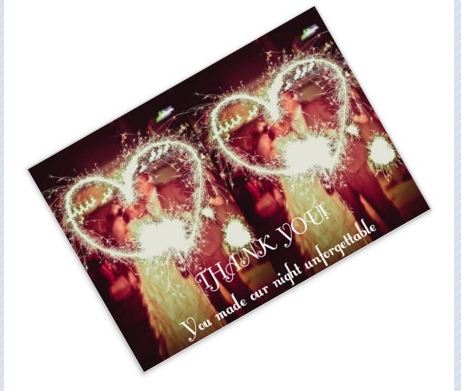 When the wedding date finally rolls around you will need some decorations ready.  Whether you choose a few simple paper lanterns or grand marquees, the event is worth investing in.  Why not make sure your decorations reflect your relationship by personalising their design?
A great place to start is with a guestbook and engagement photos would work brilliantly for the cover.   Bags of Love offers three sizes of guestbooks, each include various customisation features.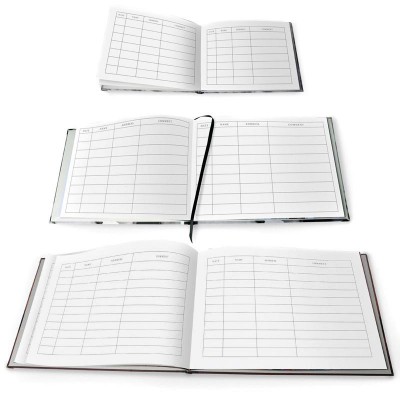 Your image is printed onto the front and/or back cover, made of satin fabric for a smooth professional finish, and hand bound by our in-house team to ensure topmost quality.  Personalised guestbooks would also make the perfect wedding gift for any approaching date.  All you need to do is find your favourite picture of the pair, and leave the rest to us!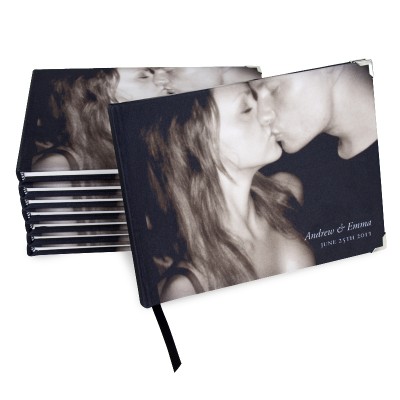 For the finishing touches to your decorative dream, try Bags of Love personalised tablecloths, napkins, and ribbons.  We have various shapes, sizes, and design options to tie your theme together.  Get creative and make your night memorable with unforgettable personalised decorations.
The possibilities are endless – why not have the couple's name and wedding date printed on each table cloth, or have the name of the guests seated at each table clearly stated on its cloth cover? Use images of the couple, family, and friends to brighten up the room? Or have significant messages and images printed to express your devotion and love?  You can also have a look at our personalised wedding ring cushion for another way to make your big day special.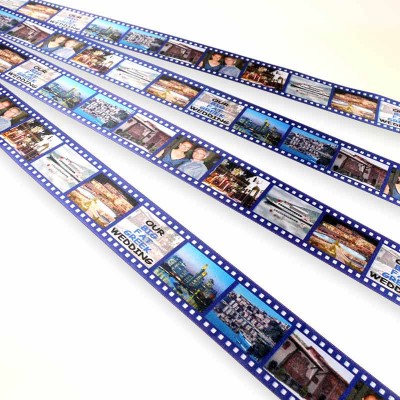 Bags of Love wishes you the best of luck during your wedding planning and marriage.  We can only advise you to plan ahead and use your imagination.  If you would like to contact our team to discuss your decoration ideas, please contact us here.