Personalised Sweet Tins at Bags of Love

As Christmas nears, Bags of Love is providing you with tips and gift suggestions to inspire you this gift giving season.   A great stocking stuffer idea is our personalised jelly bean tin (pictured above).  Each tin includes sweets from the Jelly Bean Factory and is custom printed with your original design.  Using our online system, you can upload photos, graphics, and add a personal message to the outer lid.  We offer a variety of fonts and a whole array of background colour options.  Just keep in mind that each line of text needs to be added separately so you can re-position and recolour the words as needed.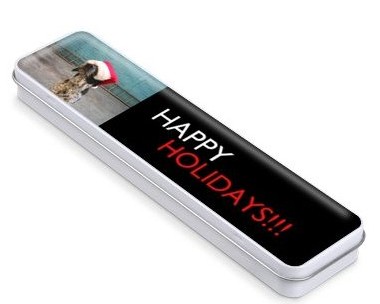 You can create a unique design for each tin, or choose to create a number of designs specific to each person receiving the item.  The great thing about these tins is that even after the jelly beans are all gone, you can use the tin to store pens, jewelry, or other precious items.  Brilliant for keeping at your desk – plus, it's a year long reminder of the joyous winter holiday.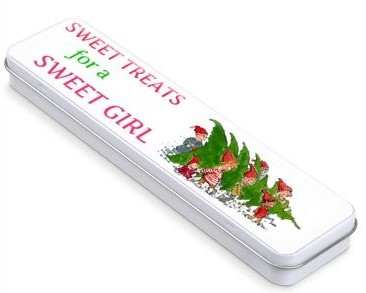 Our personalised jelly bean kids delight both adults and children alike; all you have to do is create your design online and we will do the rest!  All printing takes place at our integrated London facility, and your items will be ready for dispatch within the week!  Perfect for a last-minute stocking stuffer – anyone with a sweet tooth will gladly receive such a treat!  Add any combination of photos, illustrations, and text.  The designs in this post were made using the system and demonstrate some of the things you can do.  Abstract patterns, real life photos, and artwork call can be used to create a delightful design.  See how creative you can be!
CLICK HERE to visit our personalised sweet tin page and try out the online design tools.  Each tin is £19.00.
images:
flickr.com/photos/befuddledsenses/2145147279/; flickr.com/photos/genista/4219131883; flickr.com/photos/kiewic/4224983468; flickr.com/photos/hikingartist/524613423