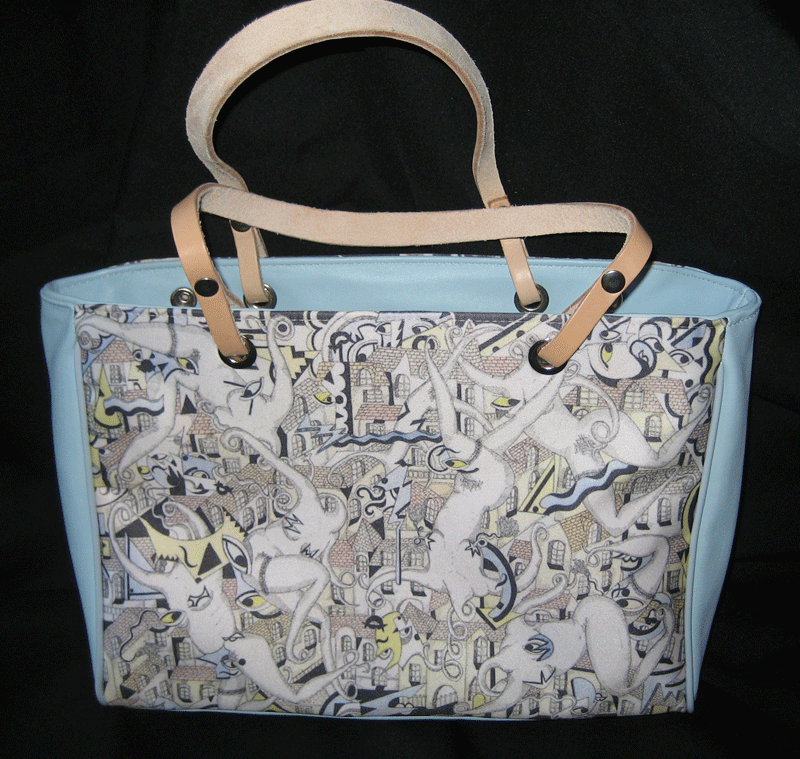 Cool Gifts For Women
If you want to give a woman cool gifts for a special occasion a guaranteed way to impress her is to get her personalised gifts. What is cool is obviously up to each and every woman but that's why personalised gifts can be cool gifts – because you can design them after what she thinks is cool. The gifts from our gifts range are cool items simply on their own but when you personalise them they turn even cooler. Chose from bags, home gifts and gadget cases.
Artwork On Personalised Gifts
Items like high-quality everyday bags such as handbags, shopper bags and make-up bags can be customised with anything you like. The handbag above is customised with artwork made from watercolour, pen and ink. So your very own artwork can grace the cool gifts to make them super personal and original. Personalised gifts are at their very best when you use photos, images, drawings or patterns which you've design yourself for the woman in question.
Cool Graffiti Bags
The handbags are fantastic cool gifts as they are constantly on display. We have come up with a design of our own which is totally cool. The Graffiti text design for handbags, hold all bags and make up bags is a modern and urban bag design which features text and bold colours of your choice printed on our standard bag range. Use the woman's name or a word associated with her to make her truly cool gifts she can use on a daily basis.
Cool Gifts For Gadget Lovers
Gadget cases are very popular these days as gadgets have become more and more popular cool gifts which are now available to the masses. For the woman who can't stay off her Amazon Kindle or Apple iPad make her a personalised Kindle case or iPad case. These personalised gifts are both cool and useful to keep expensive gadgets protected. Canvas prints are the ultimate in cool gifts for the home. You can add artwork to gadget cases and home gifts too!