Mother's Day gifts can be really hard to find…especially when it comes to finding the perfect, unique Mother's Day gift.
We here at Bags of Love want to make things easier for you. Our range of gorgeous, handmade personalised gifts never fail to make an impact, and we think Mother's Day is the perfect occasion for you to have fun designing your own photo gift for your lovely mum.
We have chosen a few of our favourite photo gifts, which we think mums of all ages will absolutely adore. All they are missing are your designs, your words and your precious photos. Today, we want to tell you a bit more about our beautiful, handmade Personalised Blanket.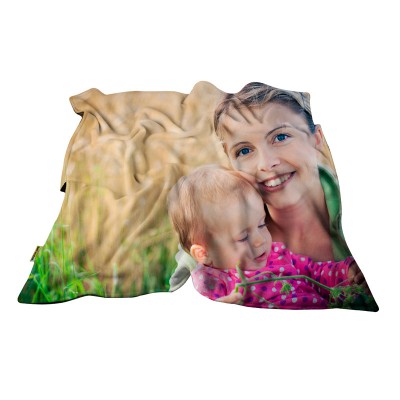 Our soft Photo Blanket really does make a wonderful gift for Mother's Day. Handmade by us at Bags of Love, we print and sew to order each and every blanket, so you can be sure that your mum will be receiving a stunning, unique gift. These custom made blankets are available in 5 different sizes, so mum can display hers on her bed, her couch, wrap up in it or use it as a small throw. We make each blanket our of the softest double layered fleece, which is not only super cuddly, but displays photos beautifully.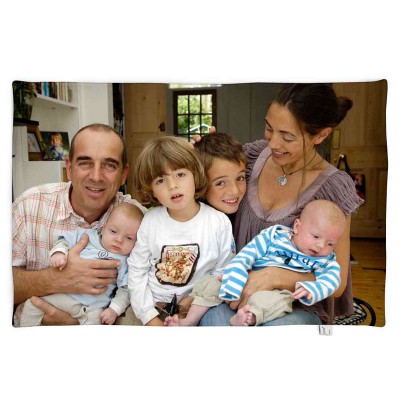 You can also choose from 5 colours for the back of your blanket – black, white, soft pink, cream and baby blue. The design of the photo blanket is totally up to you. Why not create an impressive photo montage blanket for your mum, selecting photos from the most memorable moments of her life so far? You can even choose how the montage is displayed using our online design interface. Or, why not choose one extra special photo and use it to cover the whole of the blanket? You can even add some text – a special message to mum to tell her how much you love and appreciate her.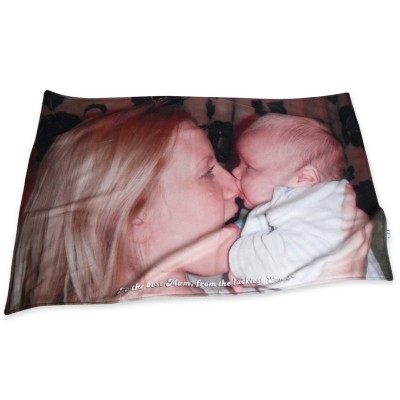 Your designs will be printed permanently onto the blanket, which mum can even stick in the wash to keep clean and fresh!
We think that all mums will love this lovely blanket. It is so soft and huggable, there really is nothing not to love about it and the fact that it is personalised makes it a totally winning formula.
If you want to create a Personalised Blanket for your mum this Mother's Day, just click here.
We'll be back soon with another personalised Mother's Day gift idea.
Bags of Love x