Create your very own leap year gifts

There are so many things going on this year, not only when you are living in Great Britain. But Londoners especially have so many things scheduled with the Olympics, the big celebrations for the Diamond Jubilee of Queen Elizabeth II and all the other things going on in a city that hardly ever sleeps. But this year is the opportunity for all the ladies who don't want to wait any longer when it comes to the big question 'When will he finally pop the question? Will he ever ask me to be his wife?.
Photo gifts for your leap year proposals
It's a Leap Year, ladies, and who knows what that means? No need to wait any longer, take over control and ask HIM. The Leap year comes around every four years and it is tradition that women can propose marriage only on leap years on February 29th. Just about time for some leap year proposals with photo gifts. There are different stories about the origins of this tradition, some say that back in the days this tradition was started in 5th century in Ireland when St. Bridget complained to St. Patrick about the fact that women have to wait for so long for a man to propose, while others believe that it started in 1288 when Queen Margaret of Scotland passed a law that allowed women to propose marriage in that year and on that specific date. Men declining the proposal must pay a fine. (starting from a kiss, some nice gloves to a silk gown…).
Even though in these modern times women can propose on any day of the year, some people really like this tradition… We hope that you won't get any fines because the man in your life will say YES from the bottom of his heart. But what about leap year proposals with photo gifts, to make the surprise for him even bigger than it already might be?
Gifts for Him that of course can only underline this big event, made with your best images.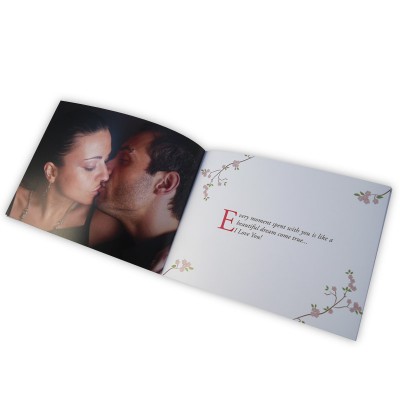 Plan your leap year proposal in style

To plan your leap year proposal beforehand it is great to have some other surprises for the man of your heart too besides the big question. A Book of Love is the perfect gift for a proposal, a wonderful start for the future with your photos and your story of love. After that you can start to think about wedding gifts and all the lovely presents you will get!
Leap year proposals with photo gifts, could it be any more creative? I really don't think so.