If you, like us, were curled up on the couch on Christmas Eve, enjoying some fabulous, festive TV, then you might have caught one of our favourite shows.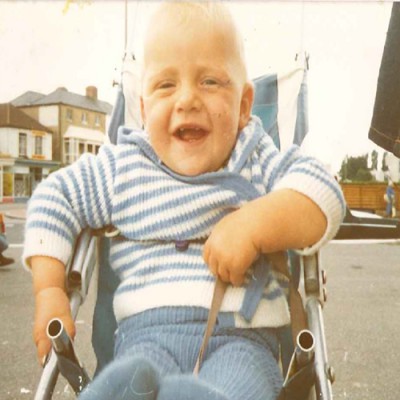 A League of Their Own, showcased their Christmas Special on Christmas Eve and we personally couldn't wait to see it. Not just because it is one of the funniest shows around, but because the producers got in touch with us a few weeks ago, to see if we could help them with a very special order, involving a baby photo of one of the panellists, Freddie Flintoff.
If you didn't manage to catch it, the stars of the show, James Corden, Jack Whitehall, Freddie Flintoff and Jamie Redknapp had a bit of a Christmas party in a lovely old country house. Where festive fun and games took place while counting down the best moments of the TV show.
Longtime viewers of the sports panel show might remember host James Corden embarrassing panellist Freddie Flintoff with a rather…ummm…not so cute photo of the cricketer as a baby. Well, for Christmas, A League of Their Own pulled out all the stops.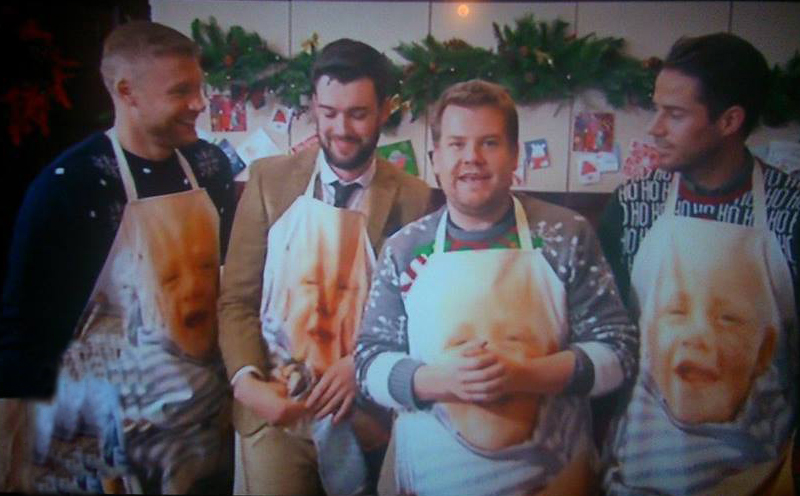 The producers sent us the Freddie Flintoff baby photo and asked if we could print it on a selection of handmade kitchen products, to feature…and humiliate Freddie on the Christmas special.
We immediately got to work and created personalised aprons, personalised tea towels, printed bowls, personalised chopping boards and more, all featuring the hilarious Freddie Flintoff baby photo. We couldn't wait to see them in action.
When the big moment arrived, the boys were challenged to produce a Christmas dinner, and James Corden handed around our aprons. It was a brilliant moment and as more and more of our Freddie Flintoff baby photo merchandise was unveiled, the laughs kept coming.
We were so glad to be involved and thrilled that Freddie and the gang all seemed to love their personalised baby Freddie Flintoff merchandise!
Did you spot the Bags of Love photo gifts on the show? If you fancy having a go at making your own – they don't have to feature a Freddie Flintoff baby photo! – then click here and we will get you started.