When it comes to decorating houses, we often choose the cliché to go with tables, chairs and sofas. But what turns that house into a home are personalised gift items. We all have our priceless moments we like to capture with our close ones but wouldn't it be great to revive them forever. So how about adorning your home with high quality custom sized canvas prints, capturing your memory in vivid colors.
Suzanne, our loyal customer, was more than happy to share this picture of her home wall decorated with canvas.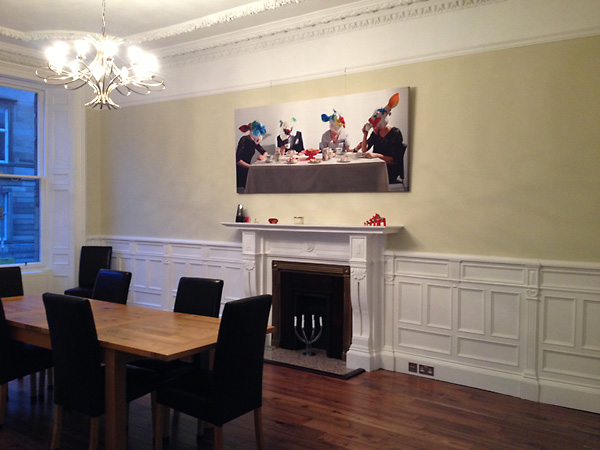 So go ahead and transform those snapshots on your camera and smartphones into a wonderful piece of wall art.