Whether you're looking for the ideal gift for your dad, your brother, or even yourself, Bags of Love has a selection of Christmas gifts that are ideally suited to men. Any of the personalised gifts on the Bags of Love website can be customised to include one or more images of your choice making unique and pleasurable gifts for anybody. Among the personalised photo gifts we offer the following are some gift ideas for him, perfect as Christmas gifts.
Photo bags come in a variety of different guises. Laptop bags, wash bags, and holdalls are just some of the more popular and our personalised gift service allows the addition of custom photographs to any of these items. While some bags only offer the addition of one photograph, others may enable you to add one image to either side of the item. You can choose the type of photo bag that most closely fits with the recipient's hobbies or their work and then add any image of your choosing.
Photo books and albums are an ideal way to store and display a collection of photographs. Modern versions of these timeless classics can be heavily personalised to include an image and text printed on the cover while images can be printed directly onto the pages of the photo book to make a hugely appealing collection of photographs, ideal as Christmas gifts for him.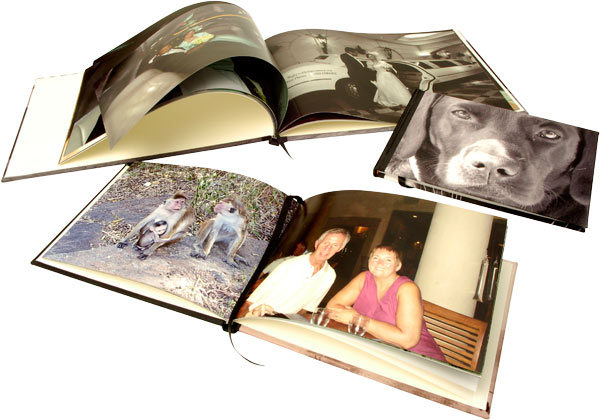 Calendars, address books, and diaries are common Christmas gifts and with the Bags of Love personalised gift service you can add a little something extra to your gift. Calendars can include twelve images, one for each month, while other items allow for the personalisation of the cover and even the addition of other photographs throughout the pages of the book.
Photo canvases and photo blocks can display a single image or even a montage of different images. Send in a selection of your favourite images and we will combine them into a montage that can be printed onto many of our personalised items making a very desirable gift for any recipient.