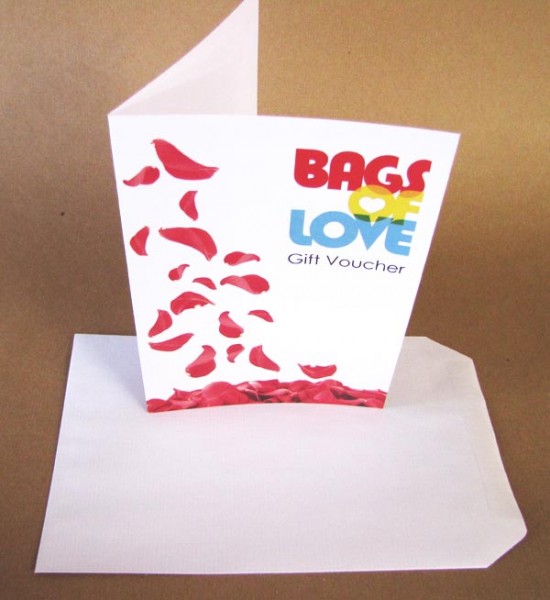 Getting someone a thoughtful wedding gift can be very stressful. Maybe you don't want to be one of the ten guests that give a toaster, or maybe you're worried that you'll give them the kind of wedding gift that ends up stuffed in the back of some long lost box in the storage cupboard.
Either way, you want to give them something personal, cherished, something they will never forget. One thing we can all agree on is that wedding gift ideas that allows a couple to commemorate their big day in their own original way appeals to everyone. And that's why the answer to the perfect wedding gift is the gift voucher, that allows them to do that.
Our wedding gift vouchers can be transformed into a wide variety of photo gifts formats. There is so much to choose from, including over a dozen different styles of photo bags, or perhaps a personalised guest book from the reception party with the favourite snaps on the back and cover. Giving Bags Of Love wedding gift vouchers mean that the bride and groom have exciting things to do after the wedding. Gift Ideas from your photos are simply the best.
That place over the fireplace may have just been waiting for a photo canvas of their favourite wedding picture. Or perhaps for the more die hard commemorators, a personalised photo blanket to keep them warm in front of it!
These kinds of gift ideas will let their favourite day last a bit longer. So if you want something personal that has plenty of flexibility, why not try our wedding gift vouchers?