Wedding photos are a great way to remember your big day from the dress and cake to embarrassing dancing at the reception. Whilst the hors d'oeuvres will be eaten and cake served your wedding pictures will adorn your walls for years to come. The pictures are often the only tangible memory of a wedding that will stay with you forever so it's vital to make an informed decision when hiring a photographer.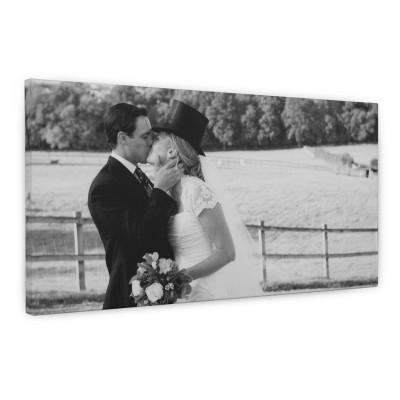 1: Hire a professional
Just because a relative or family friend has a digital camera doesn't mean they are equipped to capture your irreplaceable memories. It can be fun for your loved ones to take their own photos, but don't rely solely on them. You need to find a photographer that, ideally, specialises in wedding photography.
2: Meet the photographer
Meeting the photographer is important because if they are friendly they will put you at ease and your photos will not look awkward and tense. If you build a good rapport with the photographer it is likely that you will take their directions well and the photography will be a fun part of the wedding.
3: Which equipment?
Ask your photographer which camera and equipment they will be using and how will they achieve the desired effects that you want. You might not understand all of the technical jargon but if they don't have much to say, then that is a cause for concern. A great photographer will be passionate about what they do and happy to talk to you about cameras and the techniques they use.
4: See their portfolio
It's important that the style of the photographer matches the style of photos that you want. If your wedding is quite laid back and casual, candid photography or a photojournalism style would be appropriate. In these types of photography photos are taken without being staged, they can be action shots. If your wedding is more formal you may opt for more posed portraiture. Either way it's nice to get a mix of styles, but make sure that your photographer specialises in the style of photography that you want.
5: Digital or film
If your photographer shoots using film, after the wedding you will probably be presented with hard copies of your photos as proofs. With a photographer using digital, you will most likely be sent your photos online or be posted a DVD containing the images. It can be nice to have digital photos to create personalised gifts, but whether you choose digital or film is a matter of personal preference. Also make sure that you know exactly what you are getting in terms of the wedding photography package i.e. how many albums will you receive.
Following these tips will ensure that your wedding photography is a success and the memory of your day is not ruined by awful photos.