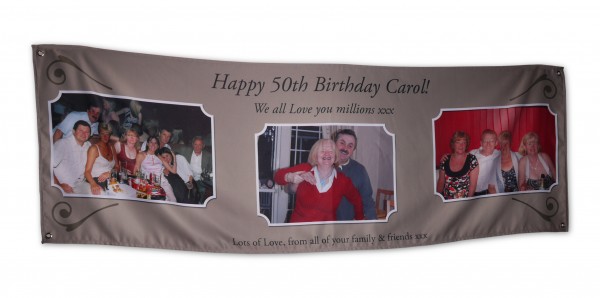 There is a lot of pressure to get great birthday gifts for friends and family with big birthday's coming up. Personalised birthday gifts make a good impression on the receiver because you are giving them something very personal with a sentimental touch to it. Childhood memories on personalised birthday gifts will bring back dear memories of past times spent with your family. Pictures of graduation will make long-time friends appreciate their strong friendship that has lasted throughout the decades.
Our personalised birthday gifts come in many shapes and sizes. You can place a single photo or a photo montage on nearly all of our products that range from bedding, home furnishing, wall art, bags and books. A photo montage duvet cover with photos from that amazing holiday to Greece you took with your best friend or a handbag with a picture of your wife during her University studies will make gorgeous and emotional birthday gifts.
Personalised birthday gifts will surprise the birthday boy or girl at their party – and so will a custom birthday banner. Why stop at just personalising the gifts when you can personalise the decorations as well? The satin finish on our custom banners creates a luxurious banner perfect for indoor use. You can add text, photos, logos and graphics to the banners to create a totally customised banner.
Just imagine the look on your grandmother's face when she walks into her 60th birthday party surrounded by all her friends and family, decorated with amazing custom banners with photos from her life. She will be impressed for sure! Give someone special a grand birthday next time by using beautiful custom banners and giving personalised birthday gifts to remind them of how special they are to you.