If you've landed here, then you're most likely frantically searching the web trying to find something – anything! – that can be delivered in time for Valentine's day. Well, clutch at straws no longer my fellow last minute friend. All the products in this valentine's day gift ideas guide can either be delivered the next day, dispatched on the same day, or made and ready to collect on the same day! And because they're all personalised photo gifts, your beloved will never suspect a thing…
Last Minute Gifts for Her
♥♥♥
Personalised Wash Bag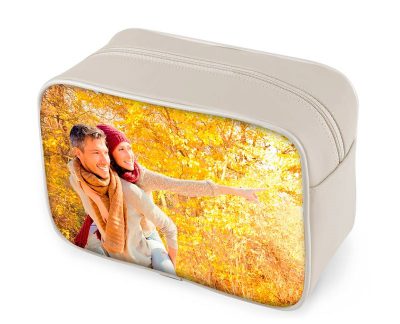 Cleanser, toner, moisturiser, exfoliation scrubs, face masks, body creams; the skin care regime is an integral part of any girl's day, carried out with military precision. But sometimes, the one thing that's slacking is the organisation of all these lotions and potions. There might be a few bottles precariously balancing on the edge of the bath tub, and tubes without the lids planning their escape on the windowsill. If this is the case with your other half, treat her to a real leather or patent vinyl personalised wash bag to keep all the essentials together. And yes, body butter IS an essential item…
Quick Tip: Choose for both sides to be printed and say 'Will You Be My…' on the one side, and 'Shower Buddy?' on the other. Romantic in the sense you're proposing something, but still fun and flirty.
We can print your Makeup Bag on the same day if you order before 12.30pm.
Personalised Photo Blanket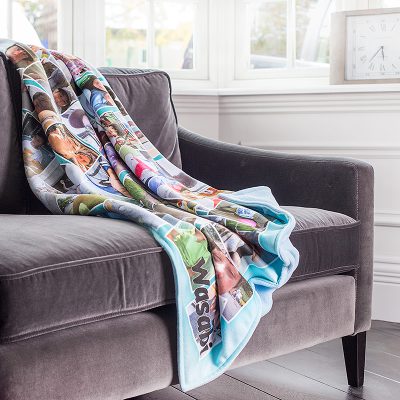 Treat your other half to a unique, double thick photo blanket and get cosy together on the couch. We personally can't think of anything better than snuggling up in front of the box, glass of cold wine (or hot tea) in hand, scented candles flickering away…you get the idea. Print your shared memories and a romantic message for a bespoke Valentine's day gift for her. You'll show up all the Tom, Dick and Harry's buying petrol station flowers and a box of milk tray.
Quick Tip: If you're thinking of popping the big Q this Valentine's day, why not print it onto a custom photo blanket? It's totally unexpected, and it means the moment will live on.
Place your order for a photo blanket and it'll be ready for dispatch the next day. 
Glass Photo Prints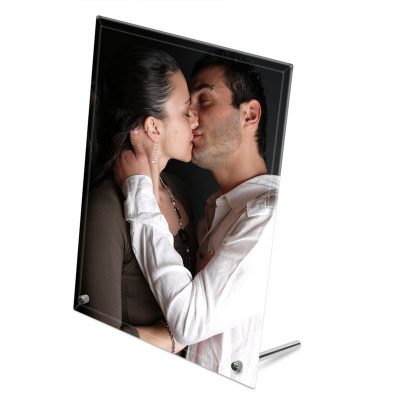 This isn't any ordinary 'photo frame'. Oh no. Your photo is actually fused into the glass, so glass and photo become one. Just like you and your partner. Sorry. This is the perfect last minute gift for her as it shows that you're sentimental but in a simple way. Sometimes, less is more. (But not when it comes to compliments, showing your love, kisses, cuddles – more is definitely always better).
Quick Tip: Print her favourite photo of the two of you, no matter how silly, goofy or soppy you might look.
Design and order your glass photo gift before 12.30pm for next day delivery. 
Custom Made Phone Cases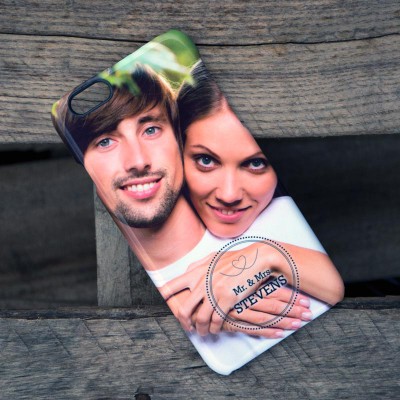 This is the perfect gift for any girl who is always on their phone. Customised with a special photo, even when she's snapchatting away you'll be there with her in shatterproof plastic spirit, a small reminder that you do, in fact, exist. Also, this is the ultimate chance to prize Ryan Gosling's ugly mug off the back of her phone and dispose of it in the most permanent way possible…
Quick Tip: Are you a budding artist or writer? Show off your creative skills and design your own phone case printed with your artwork. For a Valentine's day gift idea, write a verse expressing your love, or draw a picture of something that means a lot to both of you.
Choose from 8 phone cases for iPhone & Samsung. Ready the same day if ordered before 12.30pm.
Last Minute Gifts for Him
♥♥♥
Personalised Mugs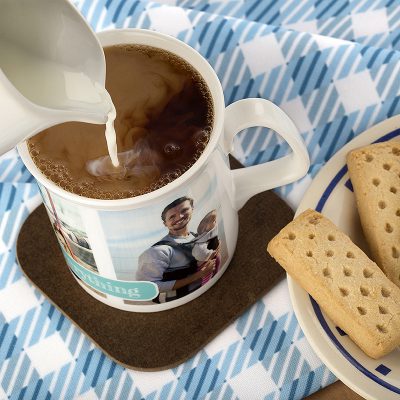 So ladies, we've found that the way to a man's heart is through food and a good old fashioned brew. And possibly a pint of beer. The point is, sometimes our dictatorship loving family home environment get's a bit much for our men and the only thing they need in order to rejuvenate is a simple cup of tea. Well, give your king more than that. Give him an experience with his very own personalised china mug. We've never seen biscuits being dunked with as much passion and pride before.
Quick tip: You can be as lovey-dovey or hilariously sarcastic as you want. Print an embarrassing photo to get a few cheap laughs, or pen a carefully thought out poem to express your eternal love.
Perfect last minute gift for him. Mugs ordered before 12.30pm are ready on the same day. 
Custom iPad case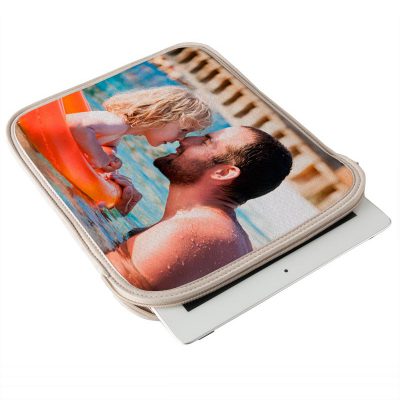 Gadgets and men are definitely BFFs. They seem to have technological prowess built into their DNA, automatically knowing how everything works from scart leads (still don't know what these do) to computers. Design your own iPad slip case for an original last minute gift that nobody will suspect was ordered late. Made from protective Neoprene, this might be the one device he doesn't manage to scratch.
Quick Tip: You design both the front and back, so get two cases in one and print a special photo on one side and a sweet message on the other.
The soft iPad slip case can be delivered the next day if you order before 12.30pm.
Photo Canvas Prints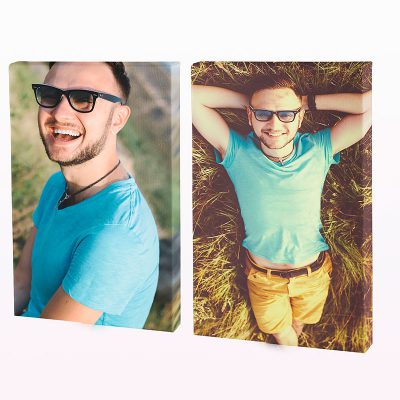 Might seem a little narcissistic, having your own face adorn the walls of your home, but it's the 90s so who cares, right?* Your fella will love it, and what's more, you get to look at his sweet little face even when he's out (or scowl menacingly at it if he's in the dog house). Fully mounted and ready to hang on a wall near you, these photo canvas prints are a lifesaver if you've left Valentine's day till the last minute.
*it's actually 2017 but the 90s were so much better.
Quick Tip: Create a photo collage canvas choosing a selection of all your favourite snaps from a special holiday. City skylines are also very stylish and super manly.
Single personalised canvas prints dispatched the same day if ordered before 2pm Mon-Fri!
Personalised Cufflinks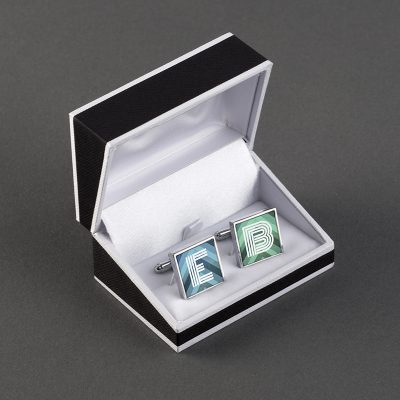 Been begging your other half to take you to a fancy ball so you can wear your prom dress one more time to get your £300 worth, but he's always declared he has nothing to wear? Thought so. Gift him with photo cufflinks personalised by you and put an end to his lame excuses to take you anywhere nice! You can choose pictures with text over the top, or stay classy with a monogram design. Available in square or circle, these are the perfect last minute Valentine's day gifts.
Quick Tip: Keep it all about him and have his initials printed in a quirky design, or, make it half about you and have both of your first name initials printed onto each cufflink. After all, behind each good man is an even better woman.
Order personalised cufflinks before 12.30pm and they can be delivered the next day. 
So, what are you waiting for? Time is ticking!