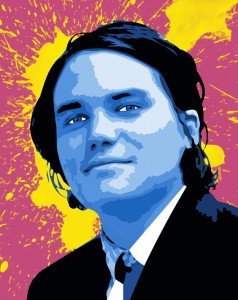 The year is coming to and end and the holidays are approaching. Perhaps you are looking for gift ideas for your boss to say Merry Christmas and A Happy New Year or thanks for this year. Or maybe it is your boss's birthday soon and you want to get him or her unusual gifts that no one else will have thought of – and perhaps a pay rise will follow! Either way we have great gift ideas for your boss that will impress him or her and make them feel truly appreciated.
'Your Life' book – If you've been an employee of your boss for many years this is a great idea. Photos from work-related events, Christmas parties and business trips can take him or her on a historical trip of their time in the work place.
Photo Canvas – Photo canvases of any photos, images or graphic also makes great gift ideas for your boss. That funny photo of the entire staff from last year's Christmas party will put a smile on her face!
Wash bag – A stylish leather or vinyl wash bag will come in handy on business trips so choose a flattering image of your boss or you and your colleagues to go on the wash bag.
Filmstrip Montage – Two to seven photos or images look stunning on our filmstrip montage. A couple of images of his favourite football club or spare time hobby are ideal.
Pop Art – A quirky Pop Art photo canvas featuring your boss will make him laugh out loud. A custom portrait, Banksy print or Andy Warhol style photo canvas will surprise him and make him feel appreciated. Pop art photo prints are unusual gifts for your boss.