Mother's Day is almost here!
Are you ready to celebrate all that is wonderful about your mum? Well, we are 🙂
From photos she loves, create gifts she will treasure. At Bags of Love, we have hundreds of gorgeous, handmade personalised gifts – something for everyone really! Whether your mum loves her accessories, or pottering in the kitchen, enjoys decorating her home and loads more, you can be sure that you will find something at Bags of Love, which will make her Mother's Day truly one to remember.
All of our gifts can be personalised with your photos, designs and text, so not only can you upload photos, which will make mum well up, but you can also add a little message, to show her how special she is to you. Get ready to win child of the year!
To help you choose the right gift for you mum, we have selected a few of our favourites and put them into categories, to make the photo gift creation process even easier for you!
For mamas who love their accessories, why not design her, her very own personalised handbag, make up bag or silk scarf? We have loads of stylish personalised gifts to choose from, which we guarantee she will love! Have a look at a few of our faves below.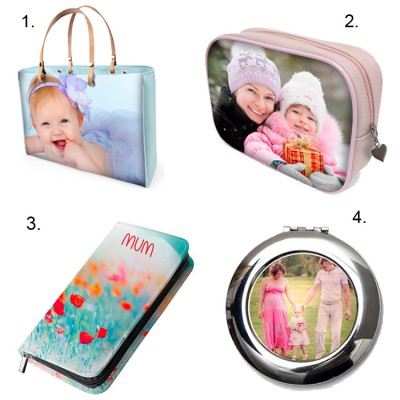 If your mum is a bit of a foodie and a real whizz in the kitchen, then treat her to her very own personalised kitchen essentials, to make her favourite place in the house even more special. From photo aprons and tea towels to personalised trays and oven gloves, we've got what she needs to get cooking.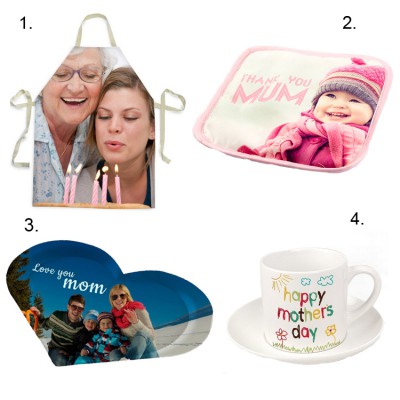 If your mum loves nothing more than flicking through family photos, then treat her to a gorgeous photo canvas or photo book, which she can display proudly at home. Or how about her own Personalised Compact Mirror, so she can show you off whenever she wants. Mums like to do that sort of thing 😉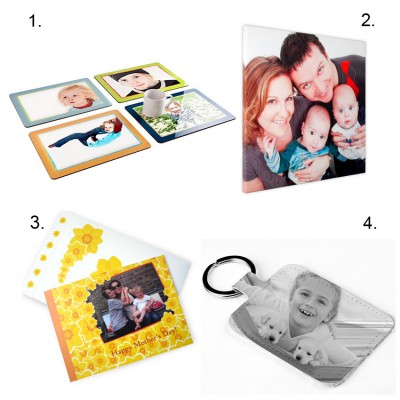 Does mum love wrapping up in cosy blankets on the sofa, or cuddling up to cushions on the couch? We're pretty sure she will love our Personalised Cushions and Photo Blankets. Super soft, cosy and of course, handmade by us, our personalised soft furnishings have a special place in our hearts. Upload meaningful photos and give mum something extra special to hug – besides you we mean!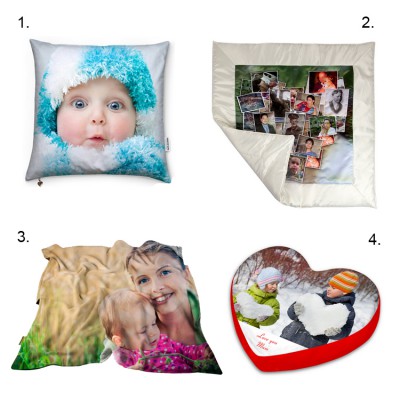 If your mum loves to fill her home with gorgeous bits and bobs, then your house proud mama will love our personalised home gifts selection. From handmade clocks and doormats to photo acrylics, personalised coasters and loads more, you might have trouble narrowing it down to just the one gift!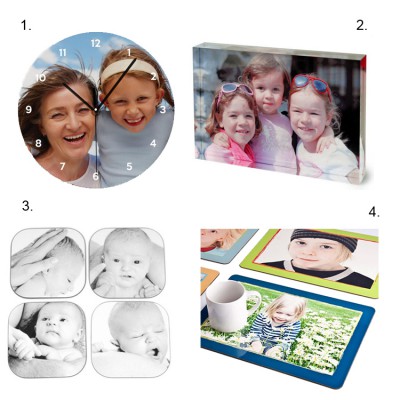 We hope we've inspired you to find the perfect gift for your mum this Mother's Day.
To see some more of our favourite personalised gifts, check out our Mother's Day page.
Bags of Love x