As two years of marriage have passed, the couple has probably experienced the best and worst of times. Giving cotton gifts for 2nd-wedding anniversary presents shows the durability and strength of the two years that have passed. You could give them a table cloth or tea towel, but they are pretty boring anniversary gifts don't you think?
Why not surprise the couple with something more fun like a Bags of Love photo canvas or duvet and matching pillowcases? Personalised cotton gifts for 2nd-wedding anniversary presents are much better than boring ones from the home wear section of shops.
Cotton is the 2nd anniversary year of marriage. The material cotton is durable and versatile and these are both seen as important qualities in a successful marriage. Cotton is also a symbol of prosperity which one would surely hope for in their marriage. Bags of Love's home gifts make great cotton gifts for 2nd-wedding anniversary presents.
Photo Canvas Print: give the ultimate photo gift, a picture superbly printed on canvas with a lifetime guarantee just like your marriage!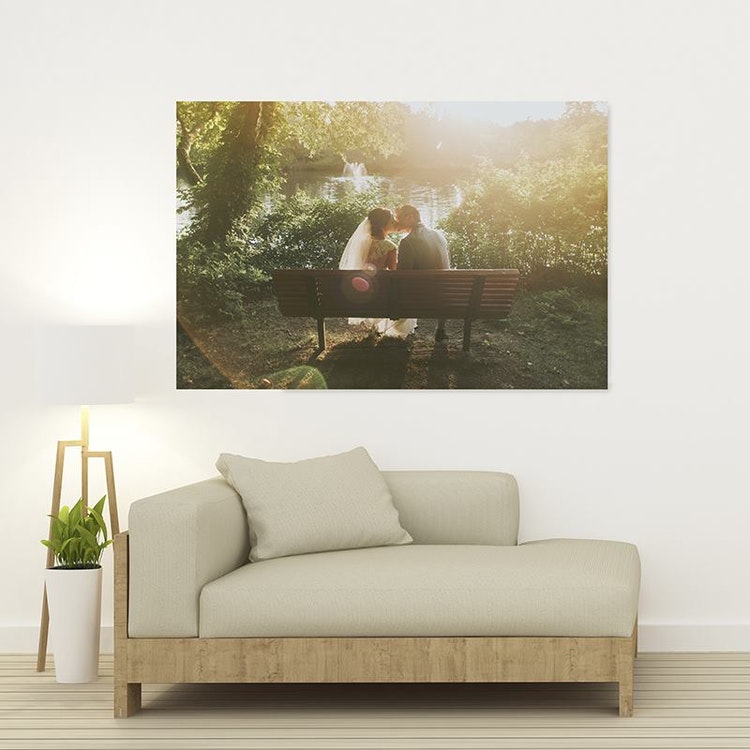 Duvet Cover and Pillow Cases: these duvet and pillowcases have a stunning edge to edge photo reproduction for any size bed.
Personalised Wash Bags and Holdalls: stylish cotton canvas wash bags and holdalls make excellent gifts for both men and women.
Personalised Cushion: these cushions add a personal touch to a living room. You can also add a bit of text on it, such as "Happy 2nd Anniversary Thom and Lisa".
Personalised Traditional Anniversary Gifts
When you hear the words anniversary gifts what springs to mind? Flowers, cards or kitchen towels? Think again. With today's modern technology there are so many more exciting ways of buying someone anniversary gifts. Whether it's for your parents, a friend or your husband or wife personalised anniversary gifts are the way forward. You can even buy traditionally themed personalised anniversary gifts – paper, cotton, leather and so on – with the help of our services as our range of products come in different materials and shapes. So why wouldn't you give your spouse or family member unconventional anniversary gifts customised just for them?
Bold 2nd Anniversary Gifts
Traditional cotton gifts for 2nd-wedding anniversary presents are made from natural cotton – but skip the towels or dull bed linen's this time and go for something more bold and fun. With the help of your own photos, designers or patterns you can create personalised cotton gifts for 2nd-wedding anniversary presents such as the personalised deckchair which gas a canvas seat – therefore gives it the cotton connection. We also offer an extended range of patterns, colours and font options for the personalised deckchair if you don't have any ideas at the top of your head. You can add anything from a photo montage, private designs or Mr and Mrs text.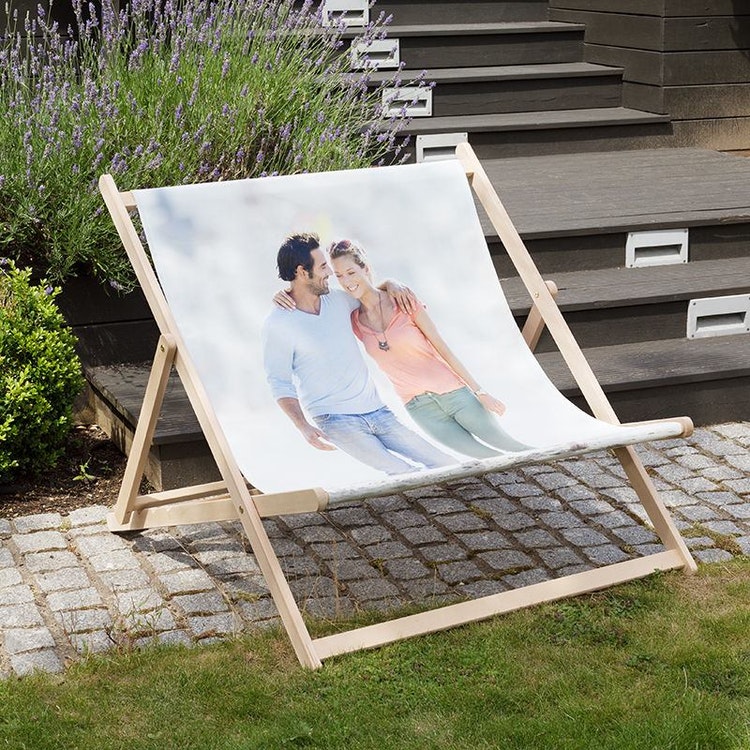 Personalised Deckchair Options
These cotton gifts for 2nd-wedding anniversary presents are totally unconventional in comparison to other cotton 2nd anniversary gifts. The personalised deckchair is symbolic in the way of it being made from the traditional 2nd-anniversary theme – cotton. Whatever image you place on it will have a symbolic meaning to the couple or your spouse too. For your husband or wife why not get her a deckchair with a photo of the two of you? Maybe her favourite from your wedding day? It will make her smile every time she relaxes. Or for a gift idea for your parents, a double personalised deckchair. Just like a love seat, with Mr and Mrs followed by their surname written on the seat?