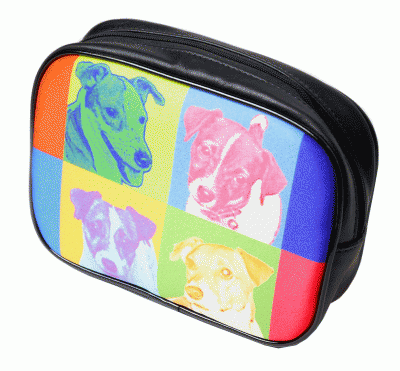 The Case Of The Pet Lover
Do you have a friend, family member or co-worker who simply won't stop talking about their pets? Maybe they have a dog of 10 years who is like a family member? Or five cats who are like their children? In that case it seems like you are dealing with pet lovers! And when you need to buy birthday gifts for these pet lovers it is pretty obvious what you need to do. Gift ideas for pet lovers just need to feature photos of their precious furry friends and that will guarantee that the birthday presents will be a hit!
Birthday Presents For Women
If the pet lover in question is a woman there are many fantastic gift ideas for pet lovers which she will love as birthday gifts. Personalised make up bags for example, are superb. By giving the pet lovers make up bags displaying one or several photos of their loved pet you create an everyday gift featuring her beloved animal. Make up bags as birthday presents for the woman pet lover are just perfect because this way she is never far away from her pet. She can take the make up bags with her day to day and her pet will always be with her!
Make Up Bags Birthday Gifts
There are a couple of different design options for the make up bags birthday gifts. You can either choose one cute photo, of the pet or the owner as well as the pet, and have it printed on both sides of the make up bags. Or why not two photos – one for each side? If you want to go a bit more creative than that let us make a small photo montage of the pet photos. And to take these birthday presents to the next level, have four photos turned into a Andy Warhol Pop Art image.