Sometimes we are lucky enough to be contacted by TV shows, who want to use some of our lovely products in their projects. 
A few weeks ago, ITV got in touch with us to see if we would like to produce one of our Personalised Photo Canvases to a new programme they were filming, called "Love Your Garden." The show stars the lovely Alan Titchmarsh, who transforms the gardens of families who really deserve Alan's help.
Well, we love Alan Titchmarsh and helping out a deserving family was the icing on the cake! So of course we said yes!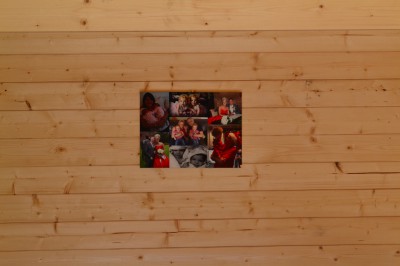 The episode aired last night and featured the Chapman family, who have twin girls with a life limiting genetic disease called "Dravet Syndrome." This causes the girls – Darcie and Evie – a range of physical and mental issues as well as severe epilepsy. They are the only known twins in the UK to have this condition. Due to the state of the family's garden, the twins can't play there safely, so Alan and his team wanted to help create an environment, which enables them to do so.
The team built a special garden room for the family as part of the overall design and as the Chapman family love their photographs and memories so much, they wanted to include an amazing photo montage canvas in the room. Well…it's a good thing that photo montage canvases are our speciality!
The team over at "Love Your Garden" sent us over some pictures of the photo canvas displayed in the garden room and it looked gorgeous, helped by the fact that Darcie and Evie are just adorable little girls!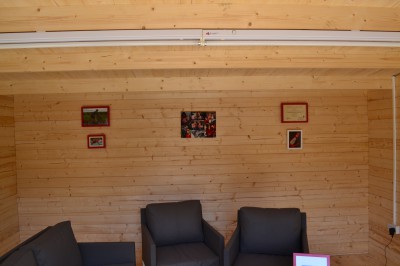 We were so happy to help "Love Your Garden" and the Chapman family and we wish them many years of happiness with their lovely new garden.
If you want to make a photo canvas featuring your family and loved ones, click here and we'll get you started with the fun design process.
Bags of Love x