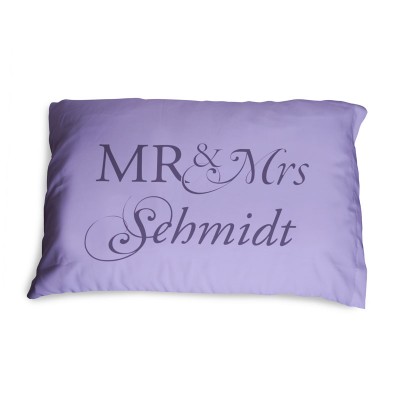 Cotton Gifts For 2nd Anniversary gifts
As spring and summer arrives so does the list of anniversary gifts to buy. It could be for your mum and dad's 25th wedding anniversary, your grandparents 50th or your friend's celebration of being married for two years. Either way you are going to need fabulous anniversary gifts as they are people very close to you. For a friend who's been married two years now you'll need 2nd anniversary gifts which are cotton gifts. Cotton can seem boring compare to other anniversary gifts but cotton gifts from Bags of Love are far from boring. Our designer bedding range can be customised with text, photos, montages, graphics and much more. Our cotton pillow cases make fabulous 2nd anniversary gifts and there are so many different ways of personalising them.
Pillow Cases From Designer Bedding Range
Our original cotton pillow cases can be printed with photos – from the wedding day or honeymoon for example – or any other image that suits the married couple. Photo montage pillow cases are ideal if you have too many photos to choose from so simply put them all on the pillow covers! A quite new addition to our designer bedding range is the Mr and Mrs pillow cases. With the three new fresh and lovely spring colours umber, lilac and turquoise and two font choices they are just ideal 2nd anniversary gifts. Add the couple's surname to Mr and Mrs and you've created customised designer bedding anniversary gifts. The cotton pillow cases are useful and quirky cotton gifts which the couple will find amusing and thoughtful.