Paper is the 1st-anniversary milestone. Symbolising the strength in the paper, built up by the paper's individual threads. We have plenty of gift ideas for the perfect 1st-anniversary gift. We make many of our products from paper.
Stationery:  a personalised journal, diary, address book or notebook is a fabulous way to incorporate the wedding day to your everyday life at work or at home.
Calendar: pick 12 pictures from the wedding day and remember your wedding day every month until the 2nd anniversary!
Photo Posters: put up a glossy high-quality poster of those favourite pictures from your wedding day in your house or in your office and you will remember that special day every day.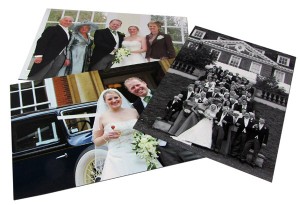 Traditional Yet Modern 1st Anniversary Gifts
It can be quite tricky buying a couple – or your husband or wife – wedding anniversary gifts for their 1st anniversary. A year has gone by since the wedding and the married couple are probably still pretty set with the wedding gifts they received by guests at the wedding. Creative 1st-anniversary gifts are gifts which stick to the traditional theme yet have a modern touch. Personalised paper books are perfect as they fit the theme, display photos and are useful.
Wedding Anniversary Gifts With Photos
If you want to give 1st-anniversary gifts which can display as many photos as possible go for photo albums or photo books. You might prefer to let the married couple to choose the wedding day photos themselves then just provide them with a beautiful empty photo album with a personalised cover and back. If you need wedding anniversary gifts for your partner then make them a photo book with photos printed straight onto a lovely book. This is a gem of a book which will be adored for years to come. You can add a photo book box to keep it super safe!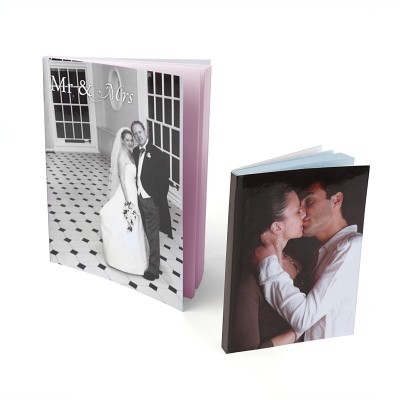 Notebook, Address book And Diary
Personalising everyday paper books like notebooks, address books and diaries with wedding photos is ideal for 1st-anniversary gifts. You are sticking to the traditional paper theme yet are you giving the person useful wedding anniversary gifts which they can use in their busy day to day life. Tradition meets today! The personalised notebooks have a soft cover and blank pages perfect for making lists, writing poems or collecting thoughts. And the deluxe paper diary is perfect for staying organized and on top of errands and obligations.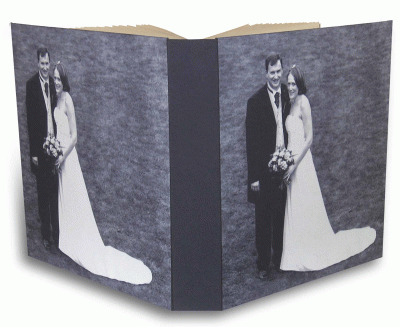 Photo Books as 1st Anniversary Gifts Made From Paper
Upload wedding photos stuck on your computer to our website. Then have them printed in this elegant photo book, a perfect piece in the living room.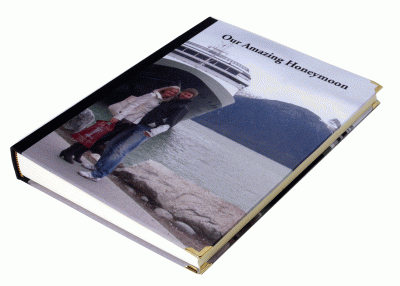 If you want to stick to traditional 1st-anniversary gifts then you are in the need of paper gifts. Luckily, you've come to the right place. If you are reading this, we have a great range of gifts made out of paper which you can personalise and give away as 1st-anniversary gifts. Our range of photo books is ideal for 1st-anniversary gifts and you have many options to choose from. Photo books are stylish gifts which, with the help of your photos, will be personal anniversary gifts.
Photo Albums For Prints
If you just couldn't wait to print those photos from the wedding day then might we suggest that you make customised photo albums? Make a home for a home for all those prints by making stunning photo albums. The photo albums can have up to 100 sides of thick Italian ivory coloured pages. Each album comes with parchment tissue interleaves for each page. Personalise the cover with a photo of your choice, printed on satin. Make photo albums for photos from the wedding day or make honeymoon photo albums.
Sleek Photo Books
For those who have wedding photos still stuck on their computer, there is no need to worry. You don't have to print photos to have them collected in a stylish book, you can simply upload them to us and we print them straight onto photo books for you. Photo books are truly sleek and modern 1st-anniversary gifts which will be appreciated by the couple or your other half. Photo books hold more than 50 photos.
The Book Of Love
When you want to include text as well as photos – personal notes or poems perhaps – opt for The Book of Love. This little book holds 11 photos with a page of text next to each photo. You have a couple of beautiful design options for the cover as well as you may choose a photo. The books of love are really the most romantic 1st-anniversary gifts you can give to your spouse. Here you have the opportunity to express your love in words as well as photos. Personal photo books like these are ideal for your husband or wife as anniversary gifts.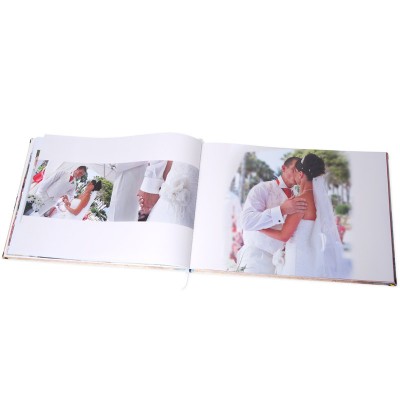 1st Anniversary Gifts: Photo boxes
Personalised Photo Boxes make for great presents. Choose from three sizes of photo boxes and store anything you like in these hard-wearing suede lined boxes.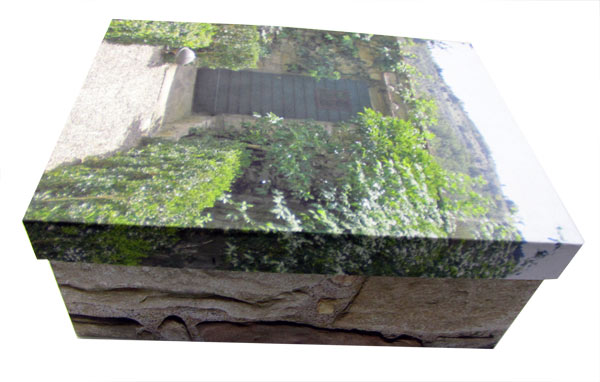 Paper is the first traditional wedding anniversary gift. As the first year of marriage has passed – which is most likely the hardest one, why not treat the couple to something extraordinary. 1st-anniversary gifts don't have to be super ambitious. However, they symbolise the strength it's taken to get through the first year of marriage. We make out photo boxes from thick paper, cardboard, so they make perfect 1st-anniversary gifts.
Not just any boxes, you can personalise them any way you want. Photos, patterns, designs or images can all be put on the box. Ready-made photo boxes from shops often lack in details, not our one's. The whole box is put together by hand. No details are spared. The lining, made from a suede material, gives the box a luxury feel. Buying anniversary gifts doesn't have to be stressful, ordering paper gifts from Bags of Love is easy.
The photo box shown here is from a couple's honeymoon. The door in the lid of the box was the honeymoon suite where they stayed whilst in Italy. The bottom of the box is a stone image our in-house designer found. This matches with the picture of the door. A perfect example of thoughtful 1st-anniversary gifts, it's been completely customised after a single photo.