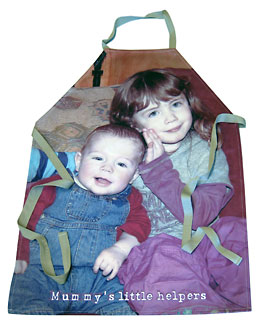 Individual Personalised Mother's Day Gifts
Like we've said before we all know that mums are all different. Each and every mum is individual, she has her own interests and personality. Being a mum isn't simply being a 'mum' it's about the kind of woman you are too. Celebrating your mum's individuality and personality on Mother's Day is a must. Therefore you need personalised mother's day gifts to match your mum's individuality. The red roses from the supermarket don't really tell her she's individual do they? But personalised mother's day gifts do. When you get her something thoughtful and personal that matches her personality she will truly feel special and appreciated.
How To Come Up With Individual And Personalised Mother's Day Gifts
It's not complicated at all to buy your mum mother's day gifts that suit her individuality and personality. You just need to think about what makes your mother stand out and what her interests are. Interests are often connected with someone's personality. If you have a caring and down to earth personality you are likely to have interests like cooking and helping out in the community. If you have an eclectic and out spoken personality you might like to paint or do performing arts. There are great personalised gifts for any personality basically!
Personalised Mother's Day Gifts For The Kitchen Mum
If your mum is a wizard in the kitchen then get her personalised mother's day gifts she can use in the kitchen. Personalised kitchen gifts will really brighten up your mums favourite room of the house and help her carry out her kitchen interest in style. The photo apron is the kitchen gift of all kitchen gifts. A cute photo on this high quality apron will make days in the kitchen with the family super fun. Placemats and coasters are a great way to brighten up the interior. The super glossy placemats and coasters will make breakfast, lunch and dinner a hoot.