May has arrived! And with the (hopefully) sunny arrival of May comes the magic and beauty that is the Chelsea Flower Show.
There is no doubt about it, flowers and all things floral are officially HOT news! Even renowned fashion house Gucci will be showcasing a garden at the famous flower show – did you know a Chelsea Flower Show was that cool? Well, we sure did and to celebrate the natural beauty of all things flora, we here at Bags of Love HQ have decided to give some of our favourite Bags of Love products a bit of a flowery make-over. We have customised these products with a bright and vibrant floral print, making them perfect for showcasing this wonderful trend.
These personalised goodies make great gift ideas and can be customised however you want, but we hope these petal prints will inspire you to create something unique, just for you.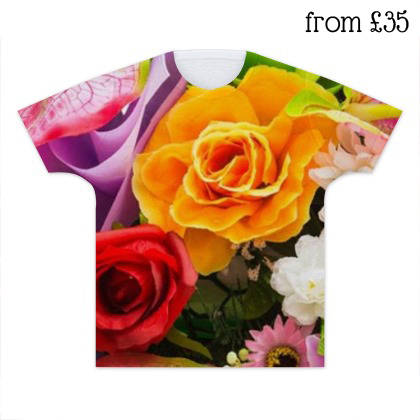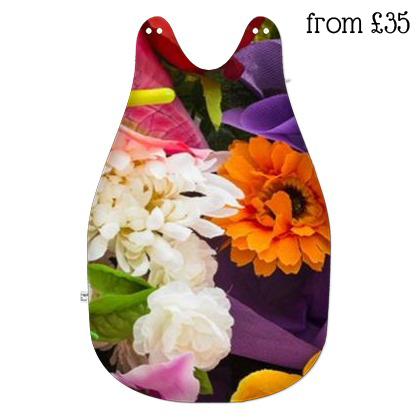 Our gorgeous All Over Print T-shirt can be customised to feature your design or photo. This striking floral print makes this tee pop and look like it's just stepped off of the SS14 catwalks! Like what you see? Customise your tee here.
Who says style is for adults only? Wrap up your precious princess in our cosy and super soft Baby Sleeping Bag. Forgo the standard baby pink designs and create a statement in her nursery with this beautiful sleeping bag, by clicking here.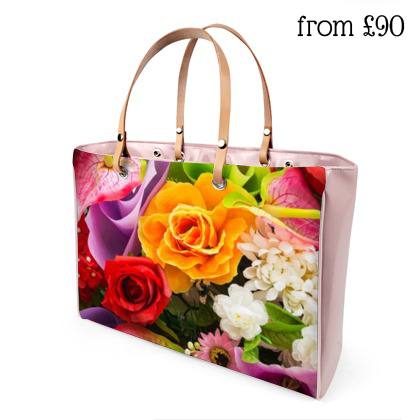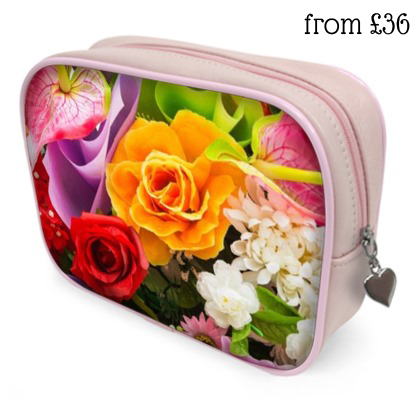 One of our favourite products here at Bags of Love is our stunning Luxury Photo Bag. This beauty of a bag looks all the more stylish with this popping floral print. Create your own here.
Keep all of your beauty essentials safe and sound with our spacious and chic Personalised Make-Up Bag. We uploaded our floral print onto our make-up bag and the final result was petal perfection! Make-up (sorry) your own version here.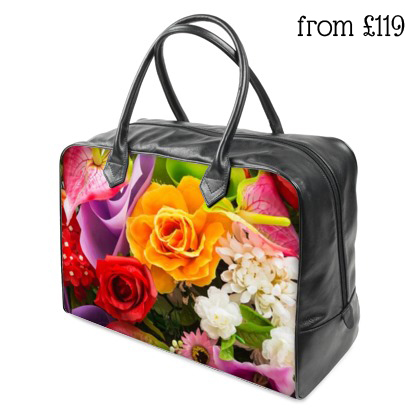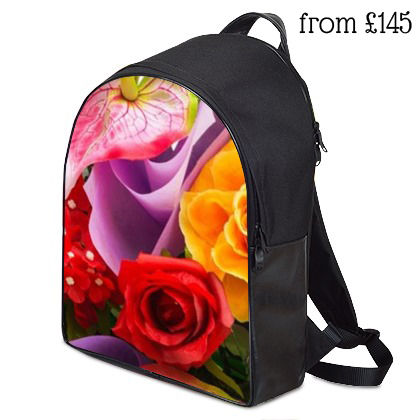 Travel in style with our fabulous Leather Holdall. Spacious, chic and unique, our floral print has made this essential holdall postcard perfect! Have fun personalising your very own here.
The backpack is THE accessory to own for SS14 and what better than to have a backpack personalised just for you! The colours of the floral print really makes our backpack stand out from the crowd. If you fancy standing out, click here to make your own.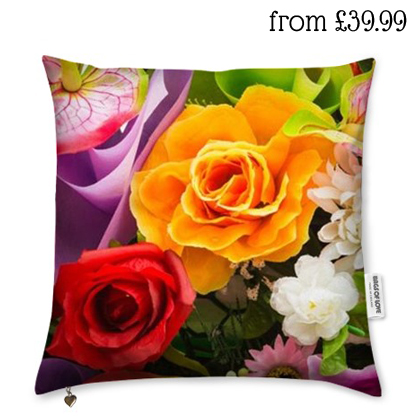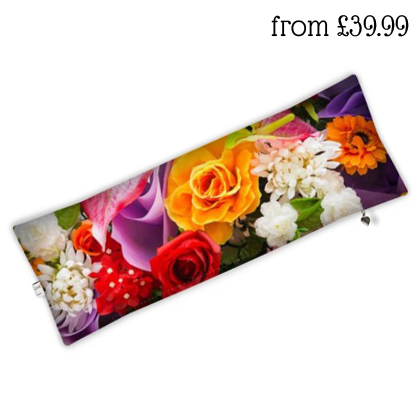 Florals and homeware go so nicely together, don't you think? Give your couch some pizazz by uploading a bright flowery print onto our soft and cosy Customised Cushion. Click here to make your own.
This bolster cushion is the ideal way to make a stylish statement in your home and we love the way the colourful petals in this print make such a fabulous impact. Ready to design your own? Click here.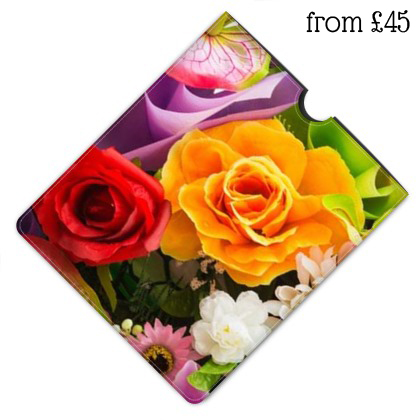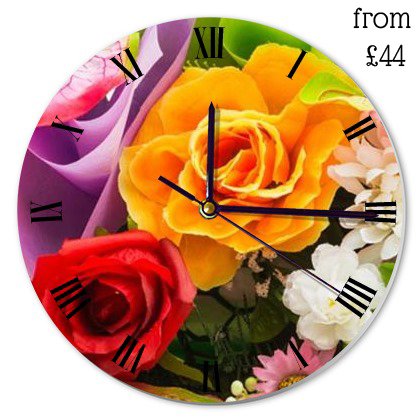 If you are craving a bit of personality for your iPad, then look no further than our gorgeous Leather iPad Case, made all the more gorgeous by customising it with this fabulous print. Customise your iPad case here.
Our final pick is our rather nifty clock. Look how lovely it looks customised with this bright floral print. Do you want one? We do too! Make one up here.
While we are on the subject of flowers, if you are a follower of the Bags of Love blog, you might be aware that we are about to launch a very exciting competition in association with The People's Print, called Blooming Marvellous. We will be releasing all details onto the blog next week, so make sure you stay tuned, as we want as many of you to enter as possible! We have some fabulous prizes to be won and can't wait to share all the juicy details with you! Make sure you follow us on Twitter to be kept up to date with the details as they happen.
Bags of Love