If you liked what you saw with our personalised beach towels, be sure to take a look at our customised beach totes. With Christmas shopping and the holiday season in full swing, it starts to get difficult to think of special and unique gifts friends and family will actually enjoy. Gift ideas begin to get too reptitive, too quickly, and it becomes almost impossible to think of presentsthat loved ones will truly appreciate. Which is why at Bags of Love we focus on helping you choose and create the most personal gifts.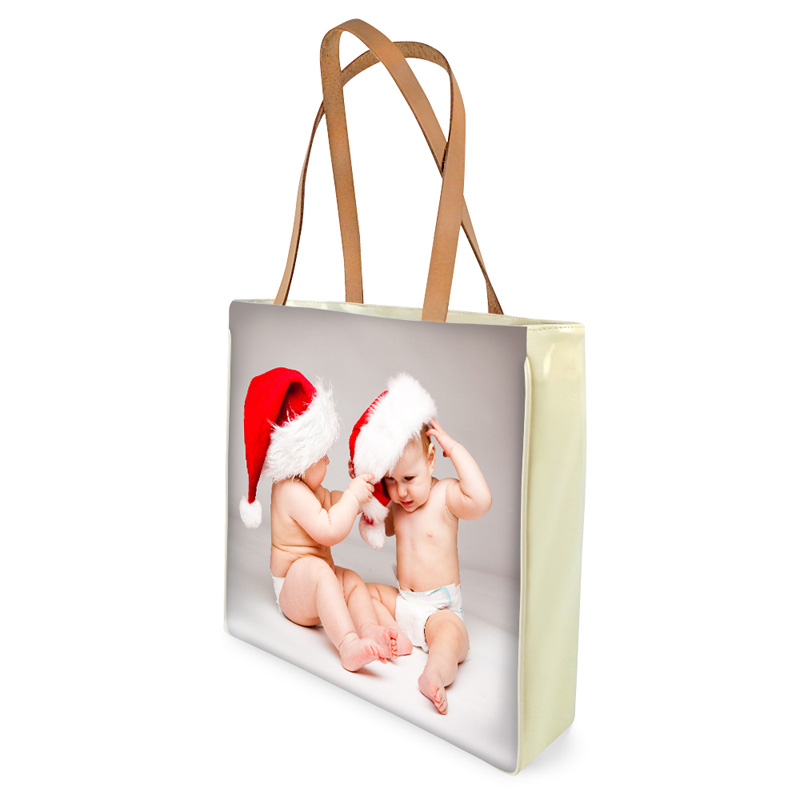 One suggestion for finding truly personal gifts that will appeal to a specific person, is considering their personal interests and plans. As it gets colder and since the holidays are approaching, many people are fortunate enough to be travelling to warmer places. If one of your loved ones is one of these people, consider our customised beach totes. Not only will this gift be perfect for carrying belongings to and from the beach, you can design it with images and photos, making the tote stylish with a very personal flair.
Our quality printed beach totes are light and very easily portable, perfect for a day at the beach. The exterior is patent vinyl, and the handles are leather. The interior features waterproof lining, which certainly assures the bags are beach friendly. The large interior pocket is perfect for protecting delicate items such as mobile phones, jewelry, and cameras. Our bags really are the best fit for all of your beach necessities.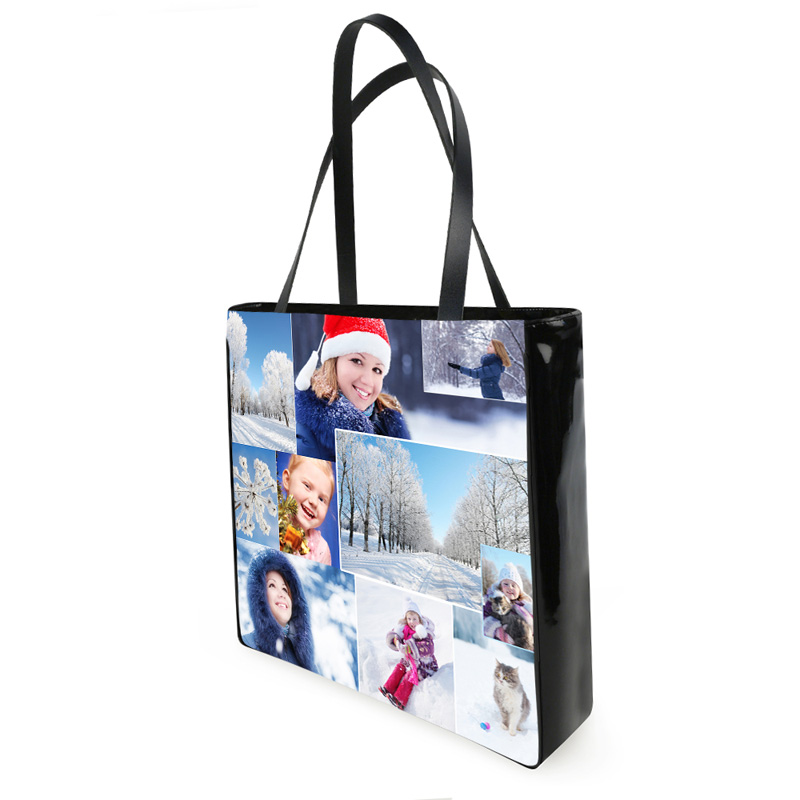 And, if it is you who is lucky enough to be travelling to the beach, do not forget to spoil yourself with our bags!! They are something that can be cherished for a long time!