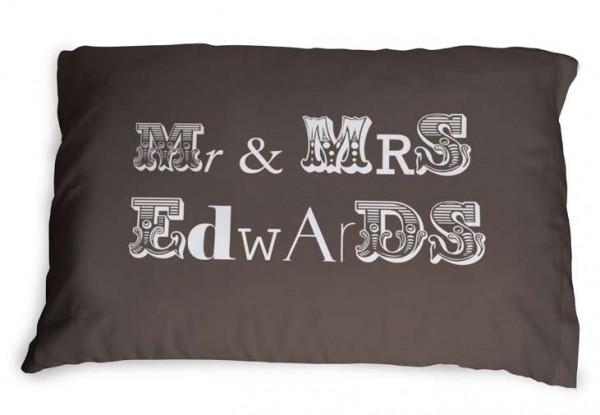 Valentine 's Day is about celebrating love and relationships and what relationship is stronger than a marriage? Whether you've been married for one year or 20, you've committed to an unbreakable bond with your partner which is the biggest act of love of them all. To celebrate this love commitment you'll need fantastic Valentine's day gifts that your husband or wife will smile about.
There are many options when it comes to Valentine's day gifts for husband and wives. There are plenty of gorgeous gifts for the home you share together. These gifts are sort of gifts for the both of you as you both will enjoy them so choosing the right ones is important. There are many items you can personalise to create attractive and romantic items for your home. Designer bedding is one of them.
Personalised gifts such as the personalised duvet covers and pillow cases are ideal for your other half. Create a duvet cover with a photo montage of stunning photos from your marriage throughout time. Match the duvet cover with photo pillow cases or try our quirky Mr and Mrs pillow cases. Or give simply the gorgeous Mr and Mrs Pillow cases as Valentine's Day gifts – they are ideal personalised gifts in their own right.
The Mr and Mrs Pillow cases come in two different fonts, the Elegance or Bold Circus (above) and you can choose from seven different colours: light blue, light green, chocolate brown, ivory, white, red or grey. Add simply "Mr and Mrs" or "Mr and Mrs" followed by your surname. Customised designer bedding like this is just what you need to give your spouse to impress this Valentine's Day.