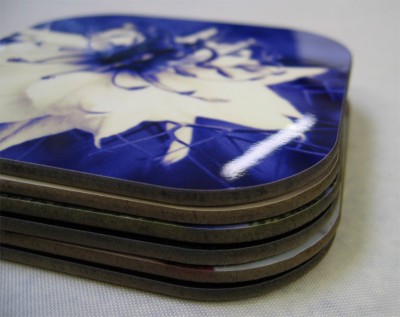 Gift Ideas With Fast Delivery
When you need last minute gifts, perhaps you forgot your sister's birthday or a co-worker is suddenly leaving, don't succumb to items from the gas station. Even if you are out in the very last minute you can still get fabulous and unique last minute gift ideas of the highest standard. How is this possible you might ask? Well Bags of Love are London based and specialize in high quality photo gifts and quick delivery. Great gift ideas with a personal touch and fast delivery is what we do here at Bags of Love. One of our customer said "I would just like to congratulate you on your superb service. Excellent bag was ordered and delivered within 24 hours." 
Last Minute Gifts In No Time
It might be hard to believe – great personalised photo gifts produced and delivered by the next day – but believe it. You might think that printing companies online that make personalised gifts take ages making the gifts and take ages sending them to you. Maybe you would be scared to rely on last minute gifts for someone online. But be scared no more! Bags of Love are different from other printing companies as every step of the production takes part under the same roof in West London. By not using suppliers in the Far East we have the upper hand when it comes to speedy production and delivery. Here are our Top 10 last minute gifts that can be dispatched the same day as the order if you place it before 2 pm:
10 Photo Poster Prints – Our poster prints come in A4 (packs of four) and A3 size (packs of three) and have a matt finish and great texture. Perfect gift ideas for kids and teenagers or for the kitchen.
9 Photo Jigsaw Puzzle – Choose from 40 or 96 pieces of 2.5mm deep wood base topped with a waterproof super gloss laminate for a substantial quality feel. The puzzle comes in a sleek personalised silver tin.
8 Photo Calendar – A 12-month treat created and dispatched in a day! Choose 13 photos, the design template you prefer and text captions for each and every month. The photo calendars are great last minute gifts that suit anyone.
7 Coasters and placemats – For the kitchen and food lover order these coasters and placemats that are tough enough to withstand hot plates and have a super gloss finish. Made in one day, can you believe it! 
6 Personalised Tin box – These are perfect cute little last minute gifts for anyone who likes to stay organised. They are perfect storage for smaller items with its compact size and personalised cover.
5 Framed Photo Prints – Putting photo prints in frames is a thing of the past now that we can print your digital photos straight onto mountie blocks. A glossy surface on wood with a built-in stand is a great way to display photos.
4 Laptop Bag – Excellent photo reproduction on high quality wet-suit style padding makes the laptop bags unique last minute gifts ideal for the gadget lovers.
3 Make-up bag – When you need last minute gifts for the girly girls look no further than the personalised make-up bag. Choose between vinyl and leather and four beautiful colours.
2 Pillow Cases – Fantastic last minute gifts for a couple celebrating their wedding anniversary are the Mr and Mrs pillow cases. Or simply add photos or patterns.
1 Photo Canvas Prints –  The ultimate last minute gifts are the amazing photo canvas prints that can be made in as little as 20 minutes if you have a last minute gift emergency!