Being kind to someone doesn't take a lot, and in fact, we're all probably guilty of not doing enough of it. From smiling at strangers in the street to making a concerted effort to pay more genuine compliments, kindness comes in many forms and takes like, a few seconds.
But for those times when more than a simple smile will do, a little personalised gift speaks a thousand words and doesn't take long to create either! It's Random Act of Kindness Day on 17th February, so let's take this opportunity to say 'thank you' more and appreciate that deep down, we all have kindness in us. We know it's not strictly 'random' as there's a small element of planning involved, but the gesture will take your recipients by surprise, so it's random in a roundabout way.
Here's some thoughtful gift ideas on how to show some love to your fellow humans on the 17th February. After all, the world has gone mad…
Friendship Bracelet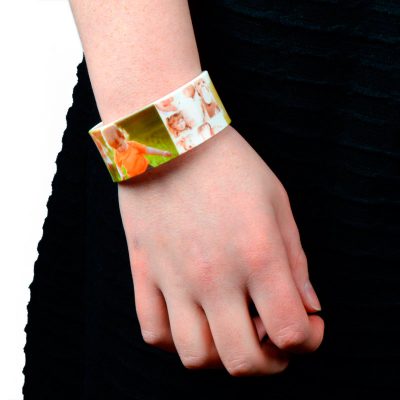 Keeping up with friends gets harder as you get older, despite being able to count them all on one hand. You might meet up for coffee, text throughout the week, but do you ever just randomly stop to thank them for being your friend? Probably not. Our personalised friendship bracelet is more permanent than string ones and has more sentiment because you designed it yourself.
Leather Scroll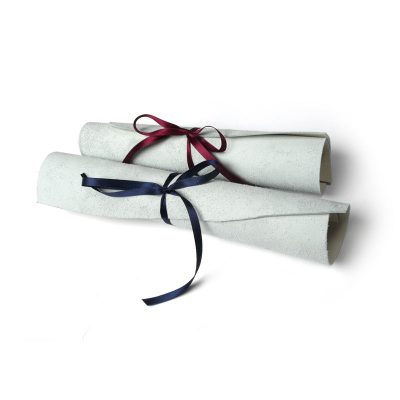 Sometimes, a scribbled note in biro is fine; last minute 'popped to the shops' notes, or jotting your number down for a hottie you've clocked at the bar. But when emotion is involved, this just won't do. Whilst video might have killed the radio star, the text message has yet to defeat the almighty power that is a personalised letter. Well, in this case, a leather scroll. You shouldn't need a special occasion to say how you feel, so surprise someone on Random Act of Kindness Day with a customised leather scroll. 
Instagram Photo Magnets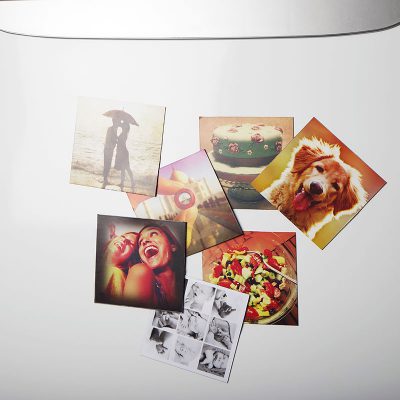 Valencia, Lo-fi or X-Pro!? You and your friends know the struggle. Instagram lets us become photography pros for 10 minutes, and creates special bonds within friendship groups as you flick through the filters together. Our pack of 8 Instagram fridge magnets would so get all the likes, and they're a super thoughtful gift for your BFF just to say 'hey girl, look how hot we are'. True friendship is based on insults, sarcasm and a shared dislike for the same people, but on 17th February, show your kinder side with these magnet gifts. But not for too long, otherwise your bestie will start to suspect something is wrong.
Personalised Heart Keepsake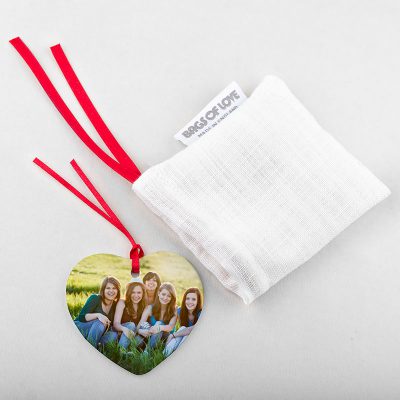 A small token of appreciation goes a long way, especially if that token is a sentimental keepsake they can keep forever. Parents give us the gift of life, but in return we give them grief, worry and stress. It's natural, but showing our gratitude normally waits until birthdays, Mother's Day or Father's Day. A thoughtful gift idea for Random Act of Kindness Day is to leave one of these custom heart ornaments on their pillow, or startle them with an unexpected parcel through the post.
Personalised Postcards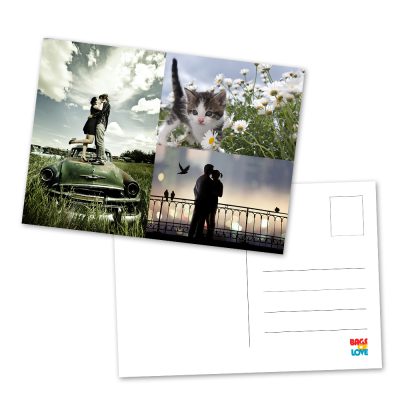 As families evolve, expand and grow, a year can go by and before you know it's Christmas day again, having not spoken or seen your extended family since last year. The unofficial Random Act of Kindness Day holiday is the perfect time to send kind wishes to your family who live near and far. You could use our pack of personalised postcards to say how nice it was to see them last, or you could send out an invite to meet later on the year. This small, but significant gesture is totally out of the blue, making it even more special.
Dedicate 17th February to a day of kindness and compassion, as it's true what they say; what goes around comes around.
Shop all gifts now for Random Act of Kindness Day and Beyond!