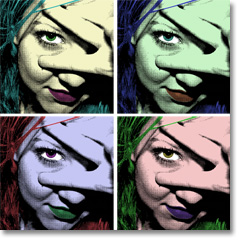 Even if your spouse isn't into your typical Valentine's day gifts we still have great Valentine's day gifts for him or her. Just because your partner isn't into pink hearts doesn't mean that you shouldn't give them something on Valentine's day 2011. Even though retailers focus on Valentine's day gifts with romantic designs for the official day of love there are still plenty of original gift ideas from Bags of Love for someone who prefer gifts without 'obvious' romantic designs.
That's the glory of all of our gift ideas, it's totally up to you how you choose to personalise them. For the pink hearts addict who likes to celebrate Valentine's day in a serious manner we have plenty of Valentine's day gifts specials including love hearts blankets, cushions, jigsaw puzzles and greeting cards. But for those who prefer more simple and sophisticated gifts we also have many gift ideas options.
Valentine's day is ultimately about love so to give someone you love something truly special is what the day is all about. Like we said, it all depends on what you put on the gifts. Our Photo Pop Art photo canvas prints are great for Valentine's day. They are slightly more creative than our original photo canvas prints as they require artwork created by our skilled designers. Choosing a Photo Pop Art treatment from our range also means you've really taken the time to prepare a personal gift you know your partner will appreciate.
If you girlfriend is a massive fan o f the arts then these photo canvas prints are just ideal. Perhaps she's mentioned how much she loves the work of Pop Art sensation artist Andy Warhol? Let your girlfriend be Marilyn Monroe, from Warhol's famous artwork of the actress, in her very own piece of canvas art. She will absolutely love it! It doesn't have hearts or cupids with arrows on it but it sure says I love you in a very powerful way. Whatever your partner fancy, we have perfect Valentine's day gifts that will make them feel the love on Valentine's day 2011.