Personalised Christening Cards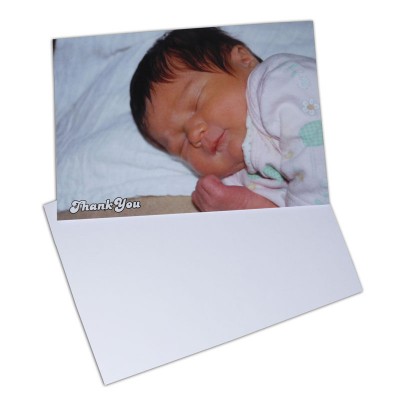 If you are looking for a unique idea for Christening invitations, you might just have come to the right place. We can customise your cards in almost any way you wish, and this allows you to create the most perfect photo christening cards that look absolutely adorable because they have the photo of the baby printed onto them. When you want to send out some invites to your friends and family to publicise the beautiful event that is looming on the horizon, why not choose these personalised cards? Their sentimental value is simply unparalleled by generic cards that have a simple pattern on them.
Photo Christening Invitations
We make custom printed photo christening invitations that are personalised with your favourite photos. If you are a godmother or an auntie, and you are in charge of planning the administrative elements of the christening celebration, how about getting photo christening invitations to advertise the event? Make your invitation unique and that little bit extra special to make something fitting to the amazing atmosphere of a Christening. Customise with that gorgeous photo and also add text such as 'Thank You' or 'Please come!' next to the baby's face for an adorable touch. There are so many invitations sent nowadays that are simply dull and dreary, but you can break the mould with these impressive and stunning creations.
Personalised Christening Cards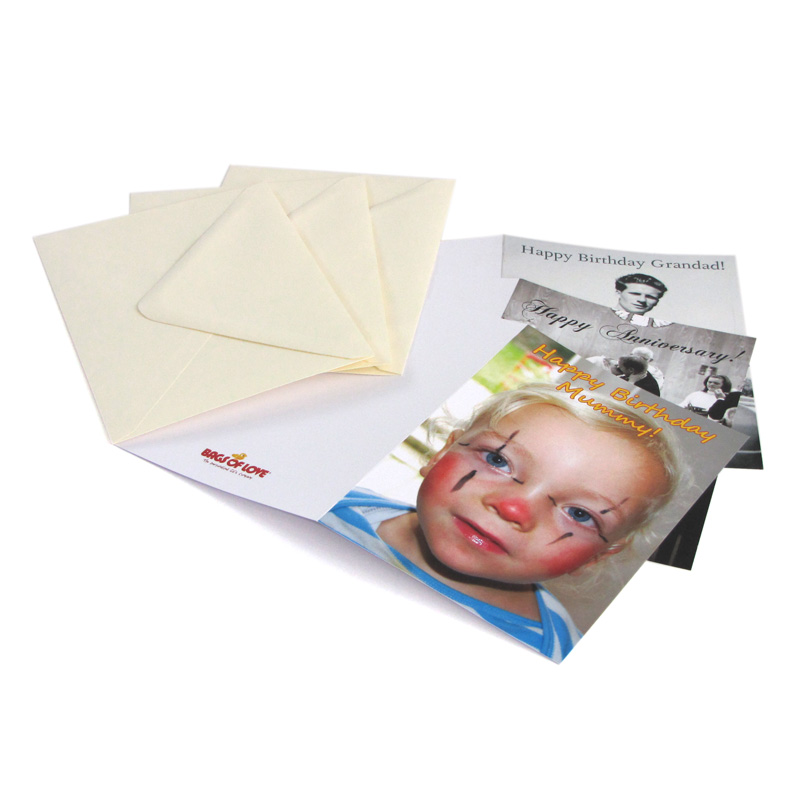 You will love to design and get creative, and with our super fast delivery your personalised christening cards will be with you within a couple of days. That's very quick considering that we custom print every single one to your specifications. If you have a photo that takes your breath away every time you come across it on the internet, in your home, or in your favourite album, it might be a lovely idea to transform that particular shot into a beautiful invitation or personalised cards idea. Create the most astounding Christening celebration through the power of those amazing photos – you'll be making an event that no one will forget in a hurry.