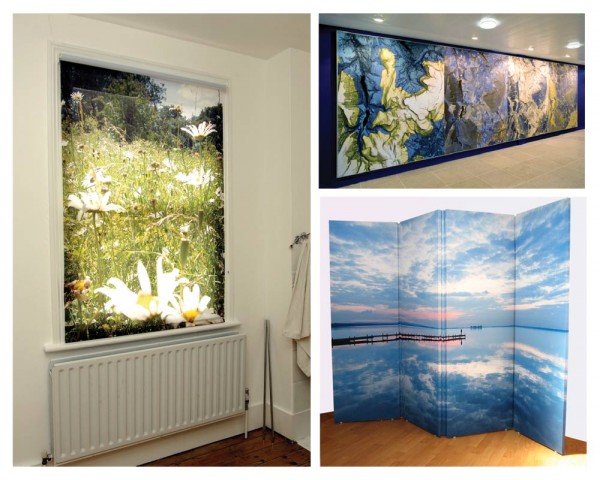 Personalised photo gifts are great, but there is so much more you can do with your photography. Printing images onto such large scale is something a lot of people will brush off because it seems too far fetched, but it really doesnt need to be!
At Bags of Love printing a photograph onto a large folding screen, roller blinds or even large scale wallpaper is just as easy as printing the same photograph onto small coasters or a cushion. It obviously takes more time in production but for you to place your order it's very very simple! Have a go here and create amazing unique home décor!
Your photos can be used for Wall decor for a poster at a wedding reception – imagine, a wall in exactly the right colours and theme – tailored to your requirements, because you have created it yourself from your own photos! Kids wall decor is a cute idea; a beach wall decor would suit a seaside theme or decorate their unisex playroom with a wall showing their gorgeous playtime moments! Kids wall art is an excellent choice, the material is designed for repeated use, so is perfect for hallways and places in your home that seem to get scuffed – no matter how careful you are!
Affordable wall art doesn't look cheap when you are in control by using your own photos. Canvas wall art, is certainly a favourite and teen wall art in the form of photo posters can be created by using their mobile phone pictures.  Abstract wall art, kitchen wall art, sun wall art, bathroom wall art, affordable home décor and home decor ideas, every artistic extravagance you see in shops, can be created by using your own photos. The only thing holding you back is your imagination…