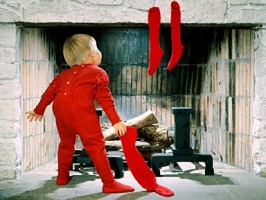 Personalise Xmas with your Photos
Memories form from unusual occurrences. Whether these notable moments occur in laughter or in tears, the cause for their remembrance is  raw unexpectations. So even though the world celebrates Xmas on an annual basis, we all try to create and remember unique memories for every holiday season. This year, what better way to spark and inspire new memories, or essentially personalise Xmas with photo presents?! If you personalise Xmas with photo presents, then not only will the memories start flowing, but you can also transform photos from this year's holiday festivities into personalised photo presents for all your future Xmas celebrations!
Ideas for Photo Presents and Xmas Decorations
If you are looking to personalise Xmas early with photo presents and home decorations, then try our new Christmas stockings, Christmas ornaments, and personalised bunting! Make sure Father Christmas recognizes and remembers your Christmas stockings this year by printing your best holiday photo memories directly onto the durable Christmas stocking material. While Christmas stockings are one of the epitomes of personalising Xmas, we must also not forget the importance of Christimas ornaments, specifically personalised Christmas ornaments with your digitial photographs designed especially to fit the style of your Xmas festivities and decorations. Another way to personalise Xmas with photo presents is to deck your halls with personalised bunting!  Although our personalised bunting is used year round for a number of occasions, you can specifically target this holiday season when designing your personalised bunting online by selecting festive colors and past Xmas memories.