Personal Anniversary Gifts for Personal Stories
Wedding anniversaries can sometimes sneak up on you, but don't worry – Bags of Love has a few wedding anniversary present ideas ready. Whether it is your first or fiftieth, anniversaries are worth honouring with thoughtful and personal photo gifts. We have a wide selection of products and design options to make this year's anniversary memorable.
One of our favourite anniversary presents for couples is a Banksy style photo canvas created from your original wedding day photographs. All you need to do is upload your image of choice into our online design system, place your order and our graphic designers will provide you with a custom made Banksy canvas portrait. The portrait is only printed after you have approved the design proof sent to you from our staff. The finished canvas will be delivered to your door in 2-4 days, so no need to order weeks in advance!


The contemporary style and artistic reference is perfect for any young urban couple. It is possible to add background images and messages to make your photo canvas a true personal masterpiece. For those who don't appreciate the stencil graffiti style, we offer Warhol and Che style portraits, and a number of other style effects. Visit this page for a full list of our design effects and pricing.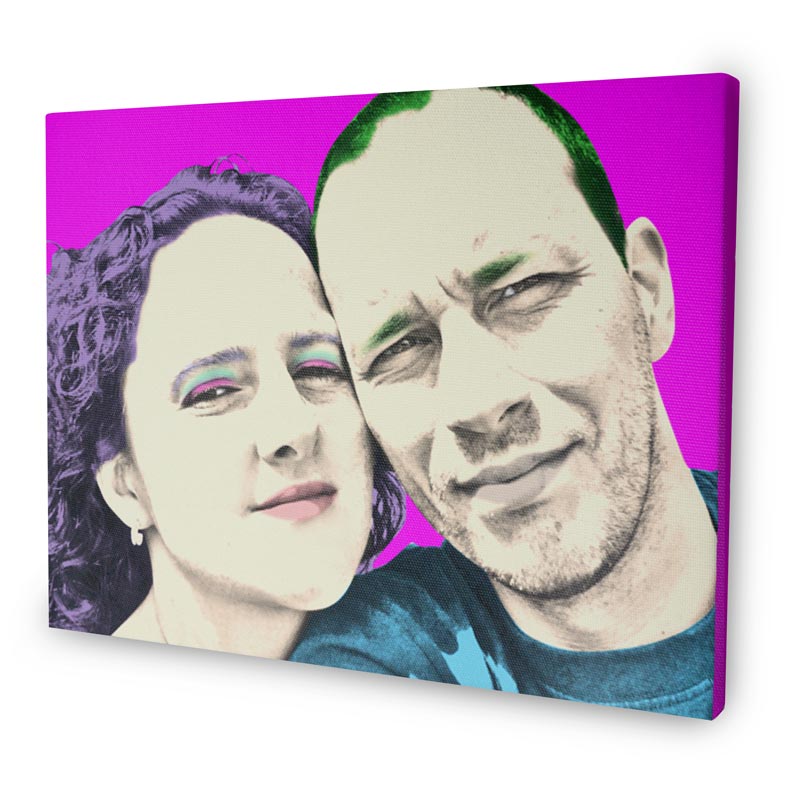 For couples that don't have the wall space, why not give a personalised photograph album? We are able to print your favourite wedding photographs onto the satin cover of our hand bound albums for an extra special anniversary gift. Personalised photograph albums are a great way of organizing your photo collection – the cover can act as a label to indicate what memories are kept inside. Why not start cataloging your relationship properly by giving a personalised photo album to your partner?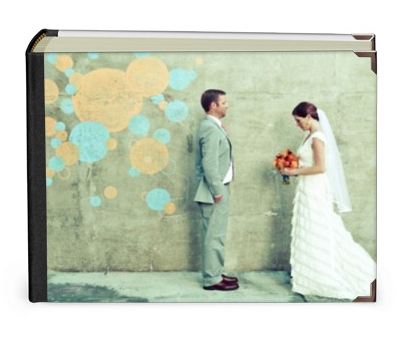 Our hardback photo albums are made with Italian ivory paper and a soft satin cover. The albums are available in three sizes and can be delivered within the week – another fantastic and quick anniversary gift idea.
Couples that have more than a few years behind them, and want to celebrate in a way that reflects their years of commitment, deserve a full blown party. Just like this couple who ordered their 50th anniversary party bunting and banners from Bags of Love.



Each flag of the bunting features a significant moment in the couple's life – weddings, birthdays, family and fun. The pictures all were changed to sepia tones to give the bunting continuity, but also because the 50th anniversary theme is gold! We heard back from the family after they received the order and they were very pleased. Our bunting is made with quality fabric that is water resistant, to be used indoors or outside, and features metal eyelets for easy hanging and durability. Bags of Love is able to ship bunting in 2-3 days, which means no more excuses for uninspired decorations.
Good luck finding your anniversary treats, and remember to you can always get in touch directly with us over the phone if you would like to discuss any design or gift ideas with our team.