Find wonderful gifts for a mum-to-be
What would you give a woman who is expecting to get the best present in the whole wide world ever in a few months or weeks time? I know it can be really hard to find perfect gifts for a Mum-to-be, but do you know what? It doesn't have to be a hard job finding the right gifts. Wonderful gifts for women can be easily designed and ordered online – with a little help of your very own pictures! There are three pretty and individual gifts for women I am thinking of right now…and I will share my thoughts with you, no need to worry.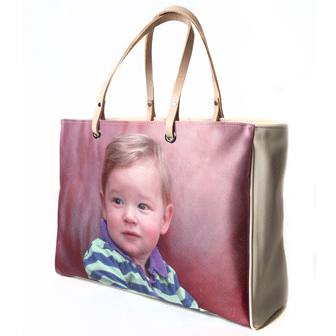 Baby gifts and gifts for women with photos
One of the Must-Have perfect gifts for a mum-to-be is a photo handbag. Available in different sizes and options, with a print on one side or even both sides and with any image, photo or even text of your choice this is just the perfect gift for her. She'll surely need a sturdy bag where she can carry around all the important things in a Mother's life… nappies, wipes, a change of clothes, well, you got the image.
Make her life easier and more colourful with a lovely design with her favourite image or even images.
Another wonderful gift is a photo blanket. The large one for her to cuddle herself in and keep warm and safe or the small blanket as one of the first baby gifts once the baby is born. The soft and cuddly fleece can be washed quite easily and often without losing some of the colours of the print… which is very important when you have a baby…
The first Mother's Day Gifts in her life
My last suggestion for today has to be the lovely photo cushions. They are wonderful gifts for every occasion, but especially as Mother's Day Gifts. In that case they will be very important and perfect gifts for a Mum-to-be as it will be one of her first Mother's Day Gifts she ever receives. Have a look around and find the right and perfect gifts for a mum-to-be…