With Christmas just around the corner, we have a selection of new and gorgeous personalised gifts, which will make wonderful and unique Christmas gifts.
So, let's meet one of these new gifts shall we? Introducing our Personalised Soap Dispenser.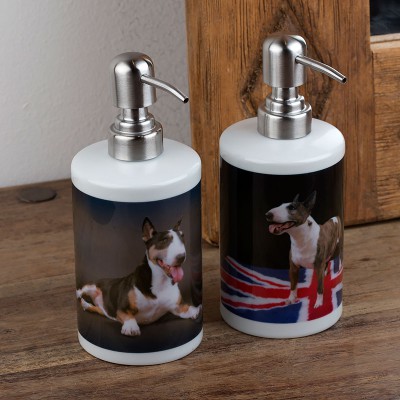 Bags of Love: Hello there Personalised Soap Dispenser!
Personalised Soap Dispenser: Hi Bags of Love – so(ap) happy to he here…sorry…couldn't resist that one!
Bags of Love: I see you are going to be a slippery new addition to the website.
Personalised Soap Dispenser: OK, that was worse than my joke!
Bags of Love: Sorry, sorry. OK, down to business. Welcome to the Bags of Love family. Can you tell our readers a little bit about yourself?
PSD: I am a lovely ceramic soap dispenser. I have a handy pump, which makes me easy to use and easy to clean!
BOL: And our customers can personalise you?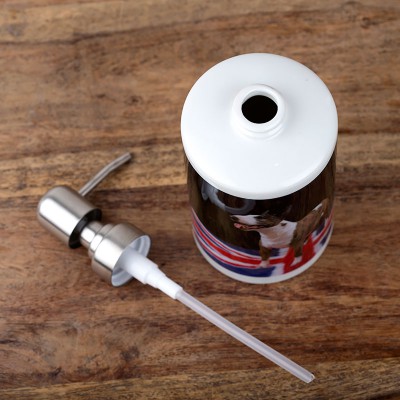 PSD: Yes they can. They need to upload their design using the online interface and then it is printed all the way around me. They can upload photos, graphic prints, text…whatever they want. Looks lovely, if I do say so myself!
BOL: You look like quite a sturdy dispenser…
PSD: That's a bit rude!
BOL: What we mean is, you look like you can hold quite a bit of liquid soap!
PSD: Oh! Yes, actually, I can hold 350ml of liquid soap. So fill me right up with your favourite soap and I will keep your hands squeaky clean and your bathroom looking gorgeous for years to come.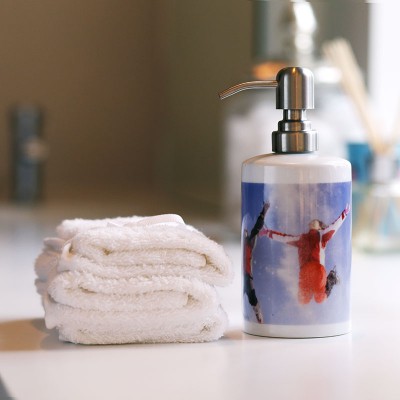 BOL: What is nice, we suppose, is if our customers have spent time creating their perfect bathroom, it might be difficult for them to find a gorgeous soap dispenser to fit in with their design, so you really would be a very welcome addition!
PSD: Exactly, bathrooms are such a personal space and with me being customised, I can reflect that person's exact taste.
BOL: Thank you Personalised Soap Dispenser for taking the time to talk to us and welcome to the Bags of Love personalised family.
To start designing your very own photo soap dispenser, just click here.
Bags of Love x