Why November is now called Movember
At the end of October and the beginning of November 2002, something quite bizarre happened in Melbourne, Australia. (I really appreciate if you would not point out that this might not be the only month or year when something weird happened there. In fact, I am pretty sure there are a lot of strange things going on there as anywhere else in the world…) But let me tell you, this particular month and year was the first time November was replaced by Movember.
Movember? Have you heard of it? From the beginning, Movember has grown bigger and bigger each year, and you can take this literally, as Movember is all about letting your "mo" – your moustache – grow. This event, which happens worldwide at the very same moment, is known for raising the awareness of  men's health, particularly in respect to prostate cancer.
Since raising awareness is not enough, both men and women do everything to raise money for charities or research institutes at the same time.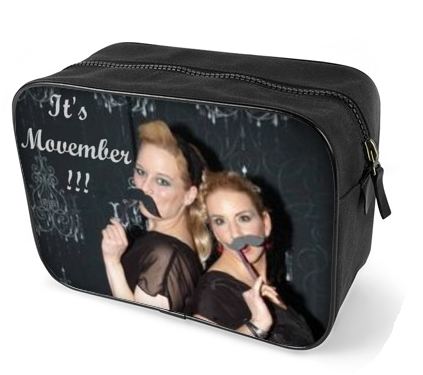 Personalised Gifts from images with your best moustache
Throughout this month men all over the world start with a clean-shaven face and then for the rest of the month, they groom, trim and wax their way through Movember.
These brave men are the so called "Mo Bros." Of course, they also have their highly supportive "Mo Sistas" by their side.
Most men take a picture of their face each day to show the progress of their mustaches. What would you think about turning these unique images into personalised gift ideas at the end of the month? I highly recommend you design a set of 4 photo coasters with one photo of Mo Bro and his Mo from every week of Movember. This will make a great memento for a very special month this year. Plus, he can use them at home or even in the office.
How to turn your best photos into personalised gifts
Since the end of Movember is the best time to show off your fully grown Mo, then seize this perfect opportunity to share your new 'stache by throwing a party! Why not invite all your friends who supported you over the last four weeks, and who grew their own moustaches and gave money for charities? Don't forget to take loads of pictures as you will all look amazing with your well groomed hairy faces.
You can use some of these pictures for truly unique photo xmas presents. I particularly like the idea of giving your man one of these wonderful personalised wash bags for men. You can design them with the best pictures from November… How about a photo from the first day of November, excuse me, Movember, on one side and the last day of Movember on the other?