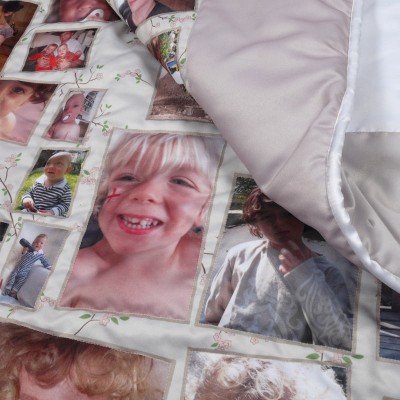 Handcrafted Xmas Presents
Nothing says "I love you" like quality time and attention; and nothing expresses quality time and attention better than handcrafted, personalised Xmas presents. Whether you decide to make Xmas presents from a knit scarf, a mixed music playlist, or a photo gift, every Xmas present given with a personal touch will be cherished and remembered well into the new year and for many more years to come. While this all sounds quite idealistic — I feel I should end this thought of plopping ourselves down and embroidering a twenty meter hand-stitched quilt with "And they all lived happily ever after…" — you may be scoffing at this fantasy of having excessive amounts of free time on your hands. We understand. We're all busy, especially around the holidays. Yet we have the perfect solution for handcrafted Xmas presents that do not take long to design, and still convey the same thoughtful meaning than any other stitched, glued, or glittered Xmas presents. So this holiday season, make Xmas presents at Bags of Love! Simply select all your favourite photos, upload them onto our website, design your photos on any of our wonderful gift products, and then place your order! It's that easy, and still that personal!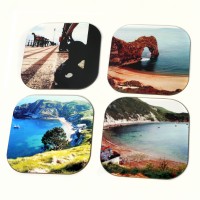 Ideas to Make Xmas Presents
To make Xmas presents that resemble truly handcrafted gift items, be inspired by all our many Xmas presents and the possibilities they offer your Xmas shopping list! Almost every gift item we provide is sewn and assembled in our workshop, and we can promise that every image is individually printed with the greatest of care. If you're looking for perfect Xmas stocking fillers, then design some of your favourite photographs on small personalised Xmas presents such as photo coasters, fridge magnets, make-up bags for women and washbags for men. These special little Xmas presents are the perfect size for filling Xmas stockings and they guarantee a pleased receiver. As for larger handmade Xmas presents, check out our photo blankets, designer bedding and cushions, and even our personalised apron! No matter the size, whether big or small, make Xmas presents online with your digital photos, and within a matter of days your personalised handcrafted Xmas presents will arrive at your door eager to be given to their lucky recipient.